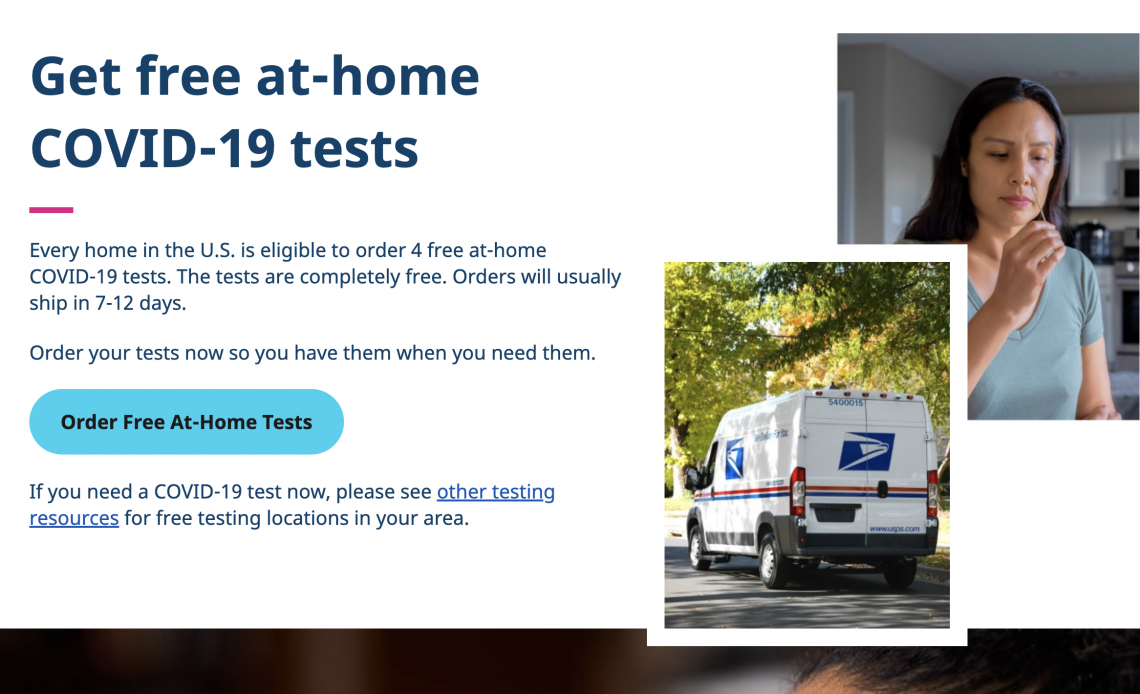 The US government has launched its official COVID-19 test websites that offer free rapid at-home testing kits for those who need it.
A spokesperson of the White House confirmed the opening and says that the website is in 'beta phase' and operates in 'limited capacity'. It officially launched Wednesday, and the spokesperson mentioned that they wanted to address any problems to ensure a smooth launch.
The website, covidtests.gov announces on its front page that the tests are 'completely free', and that there are no shipping costs. Furthermore, users and visitors will not need to enter their card numbers.
The White House proclaims that once the test kits are ordered they're shipped within 7 to 12 days through the United States Postal Service. In the US, the service offers first class package service that ranges from 1 to 3 days. DPO, FPO, APO and Hawaii and Alaska addresses will receive theirs through Priority Mail.