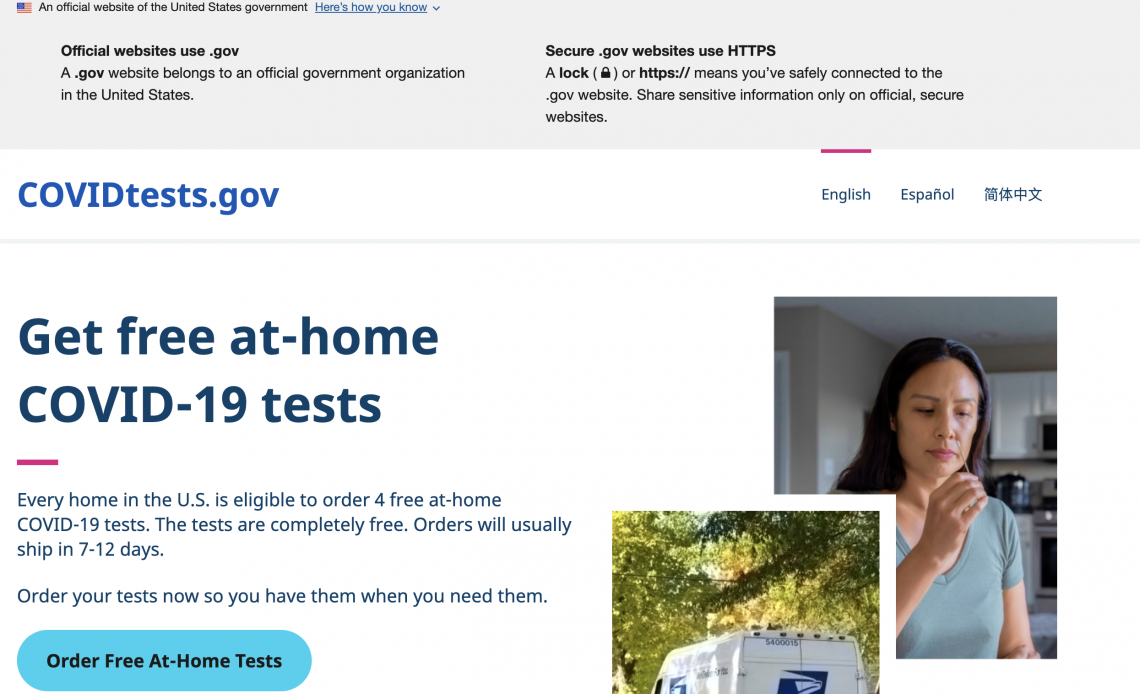 Virgin Island customers have recently found themselves unable to order at-home COVID tests due to a bug in the federal website covidtests.gov.
The US Postal Service network acknowledged the problem and said it was due to 'geo-blocking' of VI users. Administrators mentioned that there are other US locations that are also experiencing the same on the site.
Jen Psaki, White House press secretary said that the USPS website was undergoing a 'beta phase' and testing, and that they could not guarantee there 'won't be a bug or two'. However, Psaki mentioned that tech teams are working hard to make the endeavor a success.
Families can order and get up to four COVID-19 test kits for free at the website. The USPS takes care of the shipping via priority mail and within 7 to 10 days, while mainland residents can get theirs via standard first class service, according to the White House.