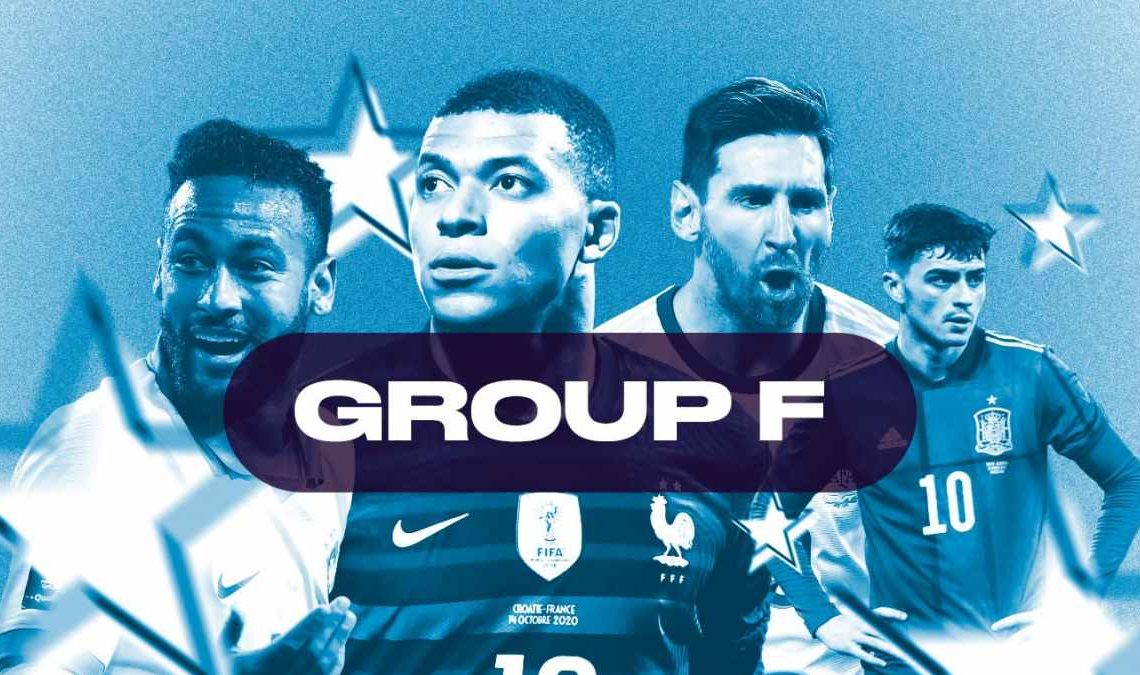 It is less than two weeks until the 2022 FIFA World Cup and there is one team on everybody's lips: Belgium.
The Red Devils have gone from being the world's number one team to being referred to as, "World Cup dark horse Belgium" as teams prepare for the 22nd edition of the global showpiece.
Despite possessing a plethora of talent like Romelu Lukaku, Eden Hazard, Kevin De Bruyne, Thibaut Courtois and others, they have failed to make any impact in Europe or on the global stage. Their best showing was in the 2018 World Cup, when they beat England for third place.
World Cup dark horse Belgium can count themselves lucky to have a relatively easy group. Group E has Canada, Morocco and Croatia. On paper, this is the best they could ask for as they look to turn their fortunes in tournaments around.
Canada and Morocco have enjoyed a good run coming into the tournament, and so have Croatia. Belgium, on the other hand, have not had it bad, but going by the standards they have set, it has been a mediocre run.
As the teams prepare for the tournament, we will take a look at their strengths and weaknesses going into their matches, and then make a prediction for the final group standings.
Strengths and Weaknesses
Belgium
Belgium has a solid team all round with individual quality and disciplined players. The strength in depth is also admirable and will be a bother for the group.
Their ball playing ability, passing range and shooting ability are top tier among nations. There is a depth of creative players who can make things happen for the team to bamboozle their opponents. Any other coach could have a problem with selection, but Robert Martinez has been with them long enough to know his strongest group.
But recently, they have shown indecisiveness in front of goal. They have been punished for this and it has also led to them dropping from the number one spot, which they held for almost five years.
If this problem persists when the tournament begins, it could be the difference between a comfortable win and a poor result.
Canada
Canada will have the strength of their whole nation behind them as they appear at their second ever World Cup finals.
But on the pitch, Canada can count on the finishing of the strikers. Jonathan David and Cyle Larin are the Maple Leafs' two leading goal scorers of all time and they are players whose finishing have helped them thrive in Europe. All the team has to do is create chances for these two and they are guaranteed to score.
And this is where their weakness lies. Canada is significantly weaker in the midfield compared to the other teams in their group. The chances which Larin and David have to score need to be of the highest quality or it will all be for naught.
Croatia
Croatia will have the most confidence coming into the World Cup. The 2018 finalists are the most in form European team at the tournament.
What they lack in outright individual quality, they possess in tenacity. Their directness is a weapon that they have deployed in their past matches to great effect. They are, at the moment, a team of few weaknesses.
This means that it will be up to the team who wants it more between Croatia and the rest of the group. If they slip up at any time, it could be their heads on the chopping block.
Morocco
The Atlas Lions have qualified for their second straight tournament after missing four straight World Cups from 2002 to 2014.
New life has been breathed into the team following the change in management. Hakim Ziyech has returned, after publicly declaring his retirement due to a standoff with former manager Vahid Halilhodžić.
They are the most in form team in Africa and are ready to carry that form to the World Cup. But new manager Walid Regragui is a newbie and the short time frame he has to work with the team could be telling on their outing.
Match previews and predictions
Morocco and Croatia kick off the group on November 23 in the early kickoff before Belgium takes on Canada in the late kickoff. This is the round that will determine who finishes as the group leader.
This is because Croatia, despite their form, will be facing an unknown in Morocco. Belgium are expected to dispatch Canada in their opening game, but it will not be as easy for Croatia.
Canada's next match will be against Croatia, who can make up for whatever they lose against Morocco – if they lose anything – in that game. Belgiumwill face Morocco, who are an unknown to them and could derail their tournament.
The common theme is that the group depends heavily on Morocco. Canada could play some good football, but it is hard to see them coming away with a single point.
Final group places prediction
Belgium and Croatia will take first and second place in the group. Morocco will finish in third place not for being poor, but for being a level below Croatia and Belgium.
France will win the group either outrightly or on goal difference while Denmark will come second. Tunisia will seal third place on goal difference while Australia will finish last in another World Cup.