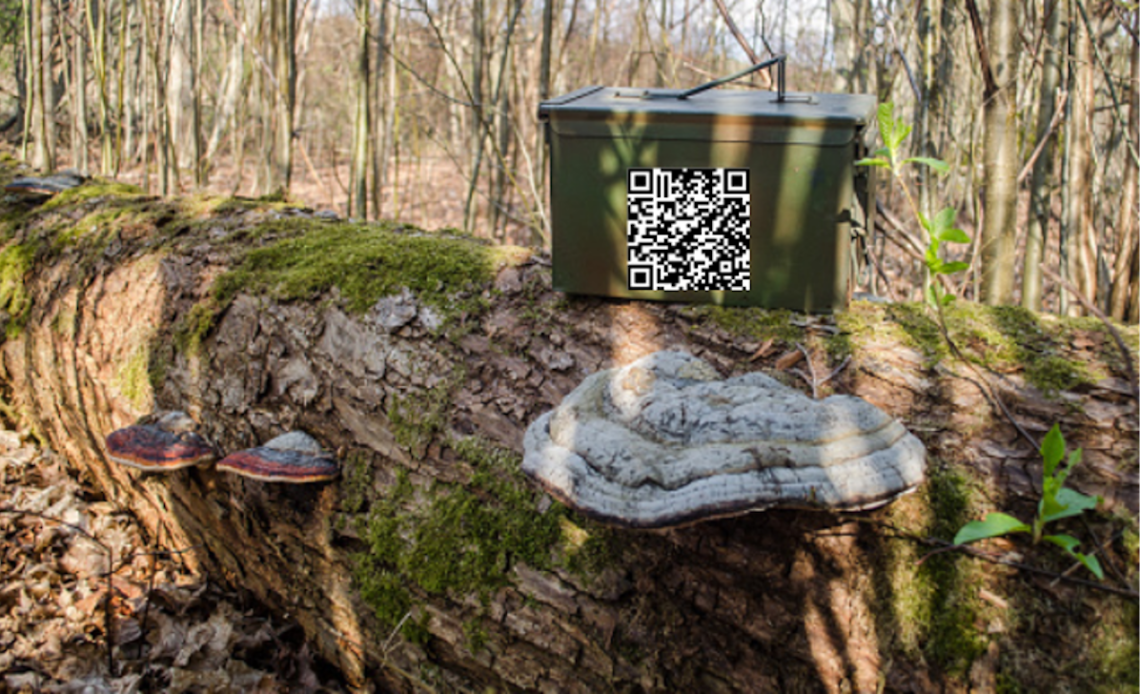 An urban treasure exploration event like geocaching combines outdoor treasure hunting and GPS tracking. It's been no more than two decades since people invented the event, and it's come a long way.
Every year, more people join in unraveling mysteries that lie under a few notable urbanized locations. It has become so popular that various interpretations of the game emerge.
Individuals are trying to change the rules and incorporate advanced technologies to make it more enjoyable and educational for most urban treasure hunters. With these technologies, QR codes are one to keep an eye out for. Because of their adaptability, they are presently making headlines in promotional use.
Who's to say they're not the best option for hosting an urban treasure exploration event like geocaching?
By using the right QR code generator online, to turn your urban treasure exploration guides into a QR code, you can turn your treasure exploration event into something that many participants will be willing to join and reveal the treasures that lie ahead.
Ways to Incorporate QR Code In Your Urban Treasure Exploration Events
Portal for Your Next Treasure Site
The traditional method of geocaching is to find one geocache before moving on to the next one. As a result, the site where you should move ahead is specified on the geocache you just discovered. The disadvantage of this means is that it is subject to mistakes, regardless of whether or not a person involved knows where a specific location is.
However, you can incorporate QR codes to make it more equitable for all players. Rather than manually navigating to the following site, have a Google Maps QR code that tells you the position information of the next geocache.
It is much simpler, quicker, and more precise. This allows your people involved to focus on the task rather than focusing on the side details.
Use to Ensure the Item's Original Placement
It's impossible to deny that some players can get a little competitive. They would sometimes try to create more problems for other contestants by hiding or migrating a geocache.
On the other hand, the other players are not required to adopt this mindset. They can always bring the geocache back to its proper location.
One method is to scan a QR code, which will reveal the geocache's original place. As a result, they can replace it and ensure that the game goes fairly for the remaining players.
Quickly and Easily Record Your Finds
One of the geocaching rules is to write your name on a log sheet, so you know who has and hasn't found the geocache. However, it is difficult and prone to paper damage, leaving the last ones with an unrecognizable piece of paper.
Fortunately, you can use a QR code in place of this. You will guide participants to a form to log their finds after scanning one.
After scanning, the best part is that a person can fill out the form while on the go. It is quicker and more efficient, enabling participants to focus more on the enjoyable aspects of the game.
How to Secure the QR Codes You Use In Your Urban Exploration Events?
The event organizing committee should always keep in mind three essential pieces of advice when using QR code technology to have a successful geocache activity.
1. Keep Your QR Codes Safe
Geocaching is an activity that takes place outside. As a result, your QR codes may become wet, dirty, or damaged. A QR code becomes useless when at least one of these events occurs, rendering the entire game unplayable. Keep in mind to protect it by laminating it or covering it with clear tape.
2. Create a color-coded QR code
Because there are numerous ways to incorporate QR codes into your geocaches, color-coding them can help participants know what to scan to solve and consider moving on to the next one. You can further configure the design with the right QR code generator with logo to make it more perceivable and responsive.
3. Try out Your QR Code by Doing a Series of Scan Test
Your QR code has the potential to malfunction; this could be due to the creation process, the paper surface, or the image quality. Because of that, it is important to ensure that the QR code works perfectly before the activity.
Conclusion:
There is no more excellent way of making an outdoor activity more interesting by incorporating technology than with the help of QR codes. As they successfully unpack relevant data from scans, the fun of looking for clues increases.
Starting a QR code-powered outdoor activity like geocaching expands the possibilities for fusing learning and technology.