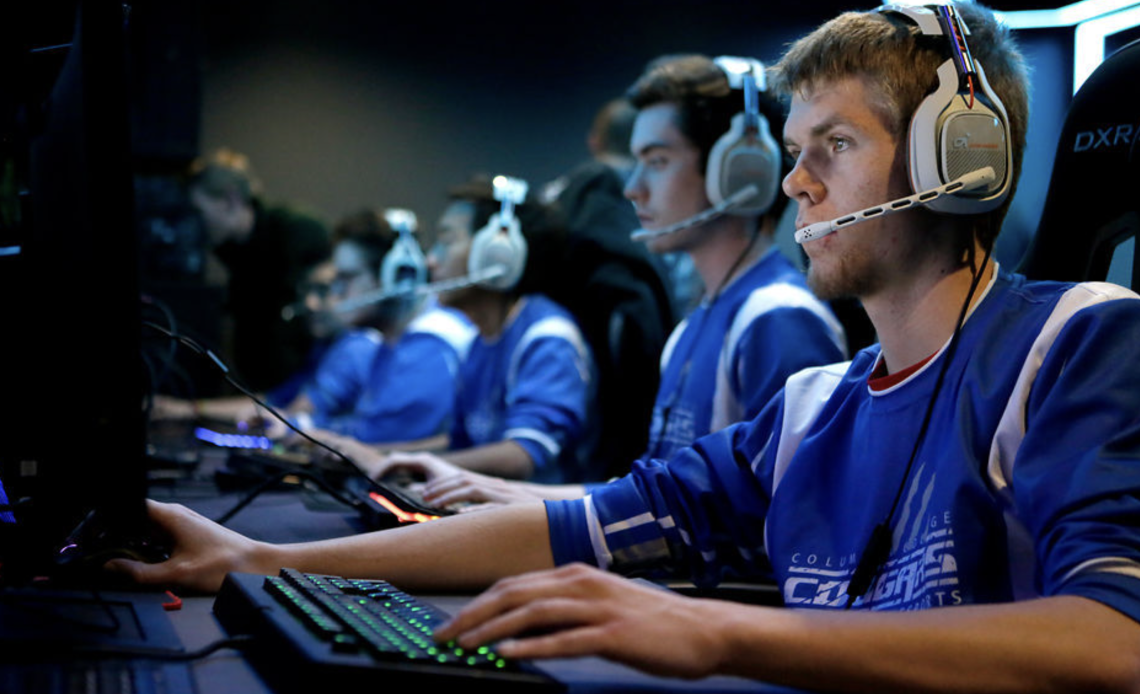 Esports has been around for far longer than most people think. Though they commonly get viewed as an invention of the past decade, the reality is that competitive video gaming has been alive since the 1970s in various iterations. However, in the form we know them today, modern-day competitions began in the late-2000s when professional gamers began streaming their contests and game developer started to provide funding for these tournaments.
Now, the Esports industry sees tremendous growth, forecast to grow globally to a size of $5.48 billion by 2029, expanding at a yearly compound rate of 21%. According to the Indian market research firm Fortune Business Insights, the primary contributing factors influencing this sector's growth are expanding league tournament infrastructure, a boost in notable investments, and swelling viewership numbers. Undoubtedly, this market has also benefited from the emergence of social media influencer culture, an increased industry specialization for gamers, and electronic sports becoming a viable professional career choice.
Many of the things that are promoting the upsurge of Esports are also advancing the upswing of interactive gaming, which is a fancy way of saying online gambling. That is a business zone that got up and running in 1996 and has exploded, popularity-wise, from 2012 onwards. Below, we look at its correlation with electronic sports and how these two fields play off each other and have uplifted one another en route to impressive revenue numbers year-on-year.
Esports Exploded Parallel to iGaming
It goes without saying that the internet changed everyday life in the Western World. The official birthday of this technology gets cited as 1983. Yet, it was not until 1993 that the world's first Web editor and browser appeared. A year after its debut, the first betting hubs popped up on the internet. Around this time, Nintendo held its 2nd World Championships, and PC games started to benefit from rapidly increasing internet connectivity. So much so that by the end of the 1990s, South Korea put pen to paper and tackled Esports regulation.
In essence, the development of both industries got dramatically tied to internet adoption, and as it increased, so did the success of entities in these two business sectors. In the 2010s, they greatly profited from the emergence of online streaming services, which helped companies advertise to their key demographics and simply reach millions of customers interested in spending money on Esports and interactive gaming pursuits.
Modern Demographics Crave New Gaming Options
That much is evident by virtually every poll suggesting that younger people are not as fascinated by traditional games of chances where Lady Luck has the final and only say regarding who will be a winner. They crave gaming products that offer a sizably higher level of interactivity, even at the cost of a lower winning chance. The prize-accumulating odds in games like blackjack increase by a substantial % when players implement a strategy chart that outlines what moves they should make. But this does not seem to grab Millennials and Gen Z members who want more control over their gameplay.
Hence, post-2015, Nevada and New Jersey implemented regulations that allow for the implementation of skill-based elements on land-based gaming floors. In the digital sphere, these options are not as widespread. But providers like RTG and Betsoft are incorporating them in their versions of titles that infuse the famous fish table concept, a genre that mimics arcade shooters of yore.
Sportsbooks Are Focusing on Esports Betting
That is right. Online bookies nowadays have dedicated Esports sections that allow internet bettors to lay down wagers on head-to-head contests in established Esports leagues and tournaments, where gamers compete in titles like Dota 2, CS: GO, Rainbow Six, League of Legends, and FIFA.
The betting options available for these markets are identical to those for real-life sporting events. They include future bets, straight-up ones, parlays, prop wagers, etc. That said, attempting to target Esports enthusiasts, most top-name brands in the digital sports betting arena look to give away dedicated Esports promos, and they supply video feeds from the world's most famous PC and console game competitions to make themselves more appealing to gamers.
Skins Gambling
In the video game landscape, skins are digital items, usually of a cosmetic nature, enhancing the aesthetics of a given game. They offer no gameplay modifications and are most commonly associated with Counter-Strike: Global Offensive or products from CS: GO's developer, Valve.
Skins gambling is the practice of gamers betting digital items instead of fiat money or cryptos of games of chance, such as online roulette, hoping to win better skins. Note that the introduction of the Counter-Strike: Global Offensive update named Arms Deal added skins as a virtual currency that can get stored in a player's Steam inventory, and limited-time souvenir skins got implemented into the game that could get linked to Twitch accounts. It was this move that sent off the skin's trend in motion. It then slowly led to the inception of skins gambling, which is not an activity that includes betting on Esports matches using skins. Upon winning, the player that made a successful bet gets his staked skins back from his chosen betting platform, plus a distribution of the skins that the losing players had offered.
As a rule of thumb, it is hard to find gaming hubs that provide anything other than CS: GO skins betting fun, but sites that feature Dota 2 and FIFA skins wagering do exist.
Final Thought
In 2022, 532 million people watched Esports globally, with various sources suggesting that up to seventy million are likely to view a single Esports event soon. So, there is little doubt that this sphere will soon contend with real-life competitive sporting events in terms of audience numbers. As that occurs, it should further expand its influence on the interactive gaming sector, its games of chance, and sports betting departments. That seems inevitable, as these two industries clearly aim to capture the same user pool, people in their early twenties to mid-thirties that have grown up with console/PC games as a vital part of their childhoods.