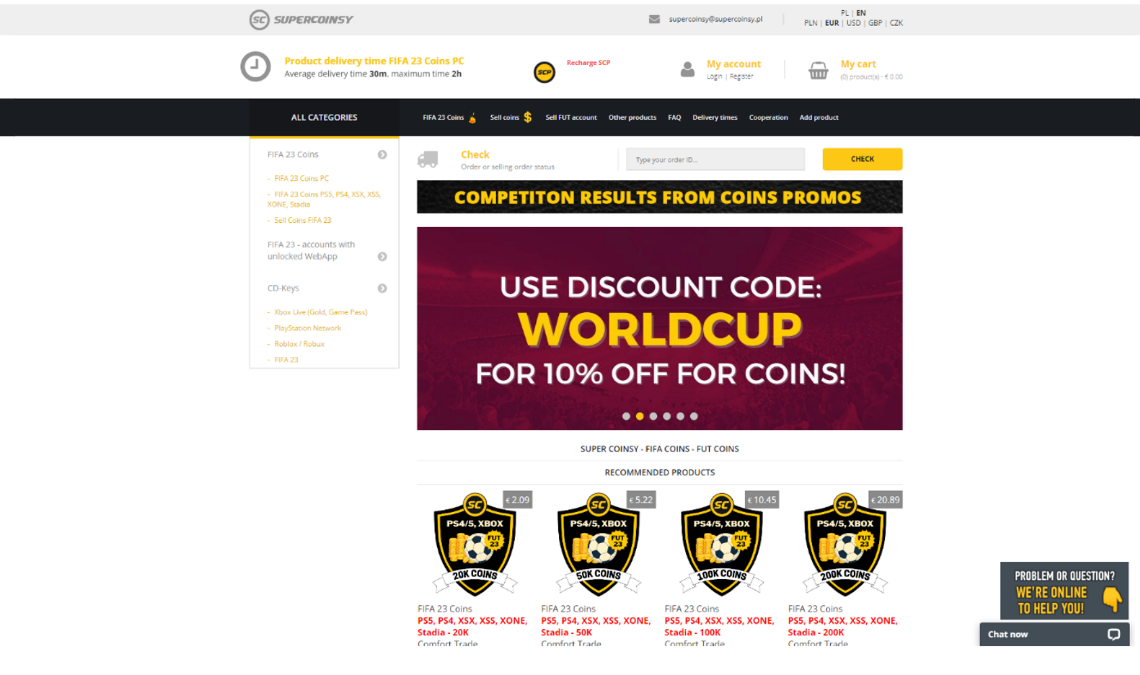 FIFA Coins, the virtual money used to make transactions on the transfer market, will facilitate a solid makeover for any team. You'll use them to buy packs and player cards, as well as pay for entry into other modes such as FUT Draft. The more Coins, the better. With a sizeable account, you can afford more.
As soon as EA introduced the first editions of the FUT mode, numerous Coins sales offers appeared on the internet. FIFA Coins sellers offer customers numerous promotions. Everything looks so beautiful that there is nothing left to do but buy. Many people are asking themselves questions about the security of this type of transaction. Are the concerns justified? We discuss this in the following text.
When you buy FUT Coins, you have to enter your data – what is this all about?
Once you have purchased FUT Coins, they need to be transferred to your account. For this you need to provide data such as:
– E-mail WebApp/Origin;
– Password WebApp/Origin;
– 6 Back Up Origin Codes.
There are no risks involved in providing this data!
FIFA Coin sellers should never ask for an e-mail password. In its absence, the transfer of purchased FUTCoins is possible, but without being able to interfere with sensitive areas of the account (FIFA Coin sellers cannot, for example, change any account passwords). Furthermore, using this method, you do not need to issue any cards. Only the data listed above is sufficient. Coins are transferred using special cards that are not sold at inflated prices.
What happens after topping up FIFA Coins?
As FUT Coin sellers do not use any card from your club, all areas of your club will remain intact. Once the transaction has been successfully completed, the seller immediately leaves your account and sends you a notification that your order has been processed correctly. No complicated procedures means more security. No PSN/XBL account details are needed.
FIFA Coin – what about the EA commission?
Professional FIFA Coin sellers operate according to a scheme in which they cover the 5% commission for EA. You receive as many Coins as you have ordered.
Do I risk getting banned by buying FUT Coins?
Topping up your account with purchased Coins is against the terms and conditions. If EA detects such a practice, it can wipe the player's account, depriving them of their valuable possession. An even more severe punishment is the blocking of the in-game transfer market. The secret is that the transfer should be carried out in an unobjectionable manner. The best FIFA Coin sellers reduce the risk of detection to an absolute minimum. This is possible even though EA is constantly working on improving the detectability of account top-ups. With hundreds of transactions a day, it is very easy and quick to spot changes and restructure procedures so that the risk of a ban is negligible.
What is the detection rate for top-ups of FIFA Coins?
Companies with experience can boast 99.9 per cent security.