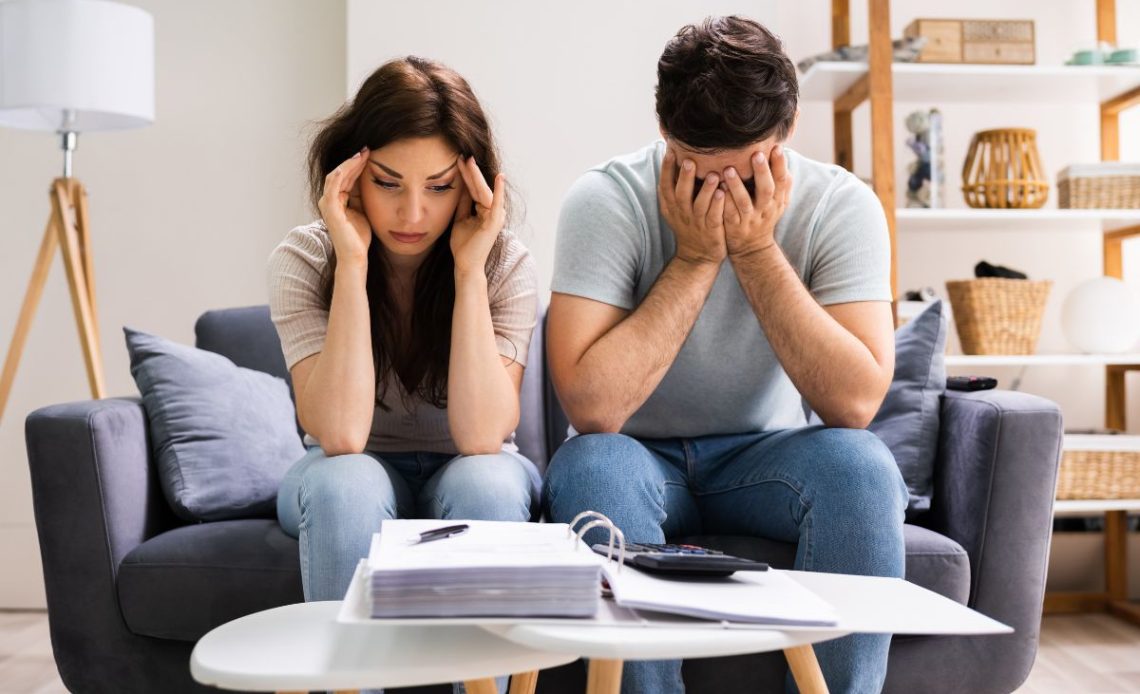 Rising inflation and cost of living pressures mean more people than ever are struggling financially. Professional financial stress management is often the best thing you can do to get your money under control. Advice from a dedicated financial advisor can help you manage your spending, deal with lenders and ensure you're keeping things on track. If you'd like to have a go at fixing the situation yourself, there are a few simple things you can do to reduce your financial stress.
Track Your Spending
Most people don't have a comprehensive picture of where their money goes each month. After spending on the big bills and discretionary purchases, it's easy for the rest of your wage to slip between the cracks. If that sounds familiar then it's time to get serious about tracking your spending. Once you know what you spend, where you spend it and how much you're spending, it's easy to get your financial worries under control.
The good news is that tracking your spending has never been easier. There are plenty of great phone apps that can help you budget, but your bank's app probably has great built-in features too.
Make a Budget
You've heard this advice a thousand times, but it works. Making a budget helps you track your spending and upcoming expenses. Budgeting is also a good tool for setting financial goals and measuring whether you're living up to your ambitions. Plus, making a budget gives you a much better picture of your overall finances, so it's a great way to find out more about your own money.
Pay Important Bills First
If you have to choose where you're spending your money, focus on the important bills first. That means paying your power, water and rent before anything else.
Sort through all your current bills (and any that you know are upcoming) and figure out which ones are the most important. Simply categorising your bills can help reduce your stress, but it also means you'll get a chance to see where your money is going. As you make your way through your bills, look for anything that can be reduced, eliminated or put off until later. For example, you'll have to pay your electricity bill, but you might be able to refinance a car loan for a better interest rate, or cancel your subscription to a streaming service.
Pick Up Some Extra Work
We know that it's not always easy to find extra work, but boosting your income is the best thing you can do to deal with financial anxiety. Increasing your income might mean picking up a few extra shifts at work, or it could involve asking your employer for a raise. Remember that employers are usually very interested in the wellbeing of their employees. Happy and healthy employees are more productive, so most employers are willing to help out wherever they can.
Otherwise, it's always possible to pick up a side gig! Whether that's delivering food, driving for a rideshare company or operating a small business, side gigs can put a comfortable amount of cash directly into your pocket.
Consider Debt Consolidation or Refinancing
Banks and lenders only make money if people actually repay their loans. That means they're typically very happy to work with those who are experiencing financial difficulty. Talk to your bank to find out what they can do about your situation. In the short term, they may be able to put you on a payment plan, or temporarily reduce your interest rate to manage the issue. In the long term, you may be able to manage your expenses better by refinancing a big loan, or by talking to your bank about debt consolidation options.
Seek Professional Help
There's only so much you can do on your own. Sooner or later, you'll need to seek professional help. Dealing with a financial stress management expert not only helps you get your money under control, it will instantly reduce your stress levels. Sharing the burden and working towards a solution is the best thing you can do to manage financial anxiety. Finance professionals have seen it all, and they're ready with tips, tricks and planning tools to help you through a difficult time. Whether you need help budgeting, want to explore debt consolidation or need help to navigate bankruptcy, speaking to a professional is your best bet.
If your situation is serious, it's always better to seek professional help sooner rather than later. A professional can help you avoid the worst and ensure you come out of your situation on top.