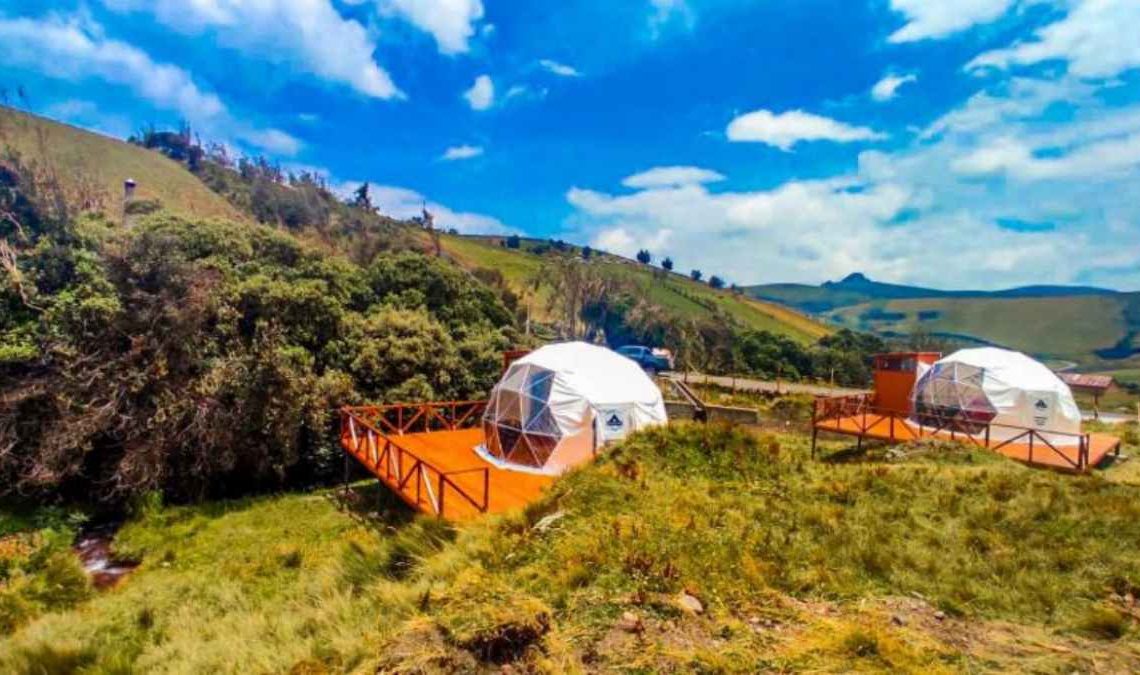 Chimborazo is a mountain in Ecuador, situated on the border with Colombia. The name comes from the Spanish for "elevated," and it's not hard to see why: Chimborazo reaches an altitude of 6,263.47 (17,230 feet) above sea level, making it one of the highest peaks in South America.
In addition to being one of the highest peaks in South America, Chimborazo is also home to three glaciers: Arboleda, Humboldt and Nieves. These glaciers are some of the largest in the world—the latter two being over 150 square miles in size!
Chimborazo is part of a UNESCO World Heritage site called El Diablo Valle del Pato (Devil's Valley). It was declared a national park in 2000 and has been visited by more than 6 million people since then. Similar many others mountains do have park and glacier. Ama Dablam, Manaslu, Everest do have glacier too.
The peak has long been considered sacred by local indigenous people who consider it a place where gods live. In fact, there are several myths about Chimborazo: one says that if you can climb all three summits of this mountain within 24 hours, you'll be granted immortality; another says that if you stay awake for 24 days straight at its base camp located at an altitude of 4200 meters above sea level then you will be lucky.
It has a number of climbing routes that are suitable for both experienced and beginner climbers. The weather at the summit is generally warm and dry—with an average temperature of 68 degrees Fahrenheit in April, and 64 degrees Fahrenheit in July.
The mountain can be climbed from two different valleys: Baños, which is located on the north side of the volcano; and Riobamba, which is located on the south side of the volcano.
The first part of the journey takes you to Quito, where you will meet your guide at Eastern Bus Station. From there, we'll travel by bus to Riobamba and then on foot to Chimborazo Base Camp.
This will be a challenging day as we hike up the mountain at an altitude of 4,200 meters (13,680 feet). But after all that effort, it's well worth it—the views from Chimborazo are spectacular!