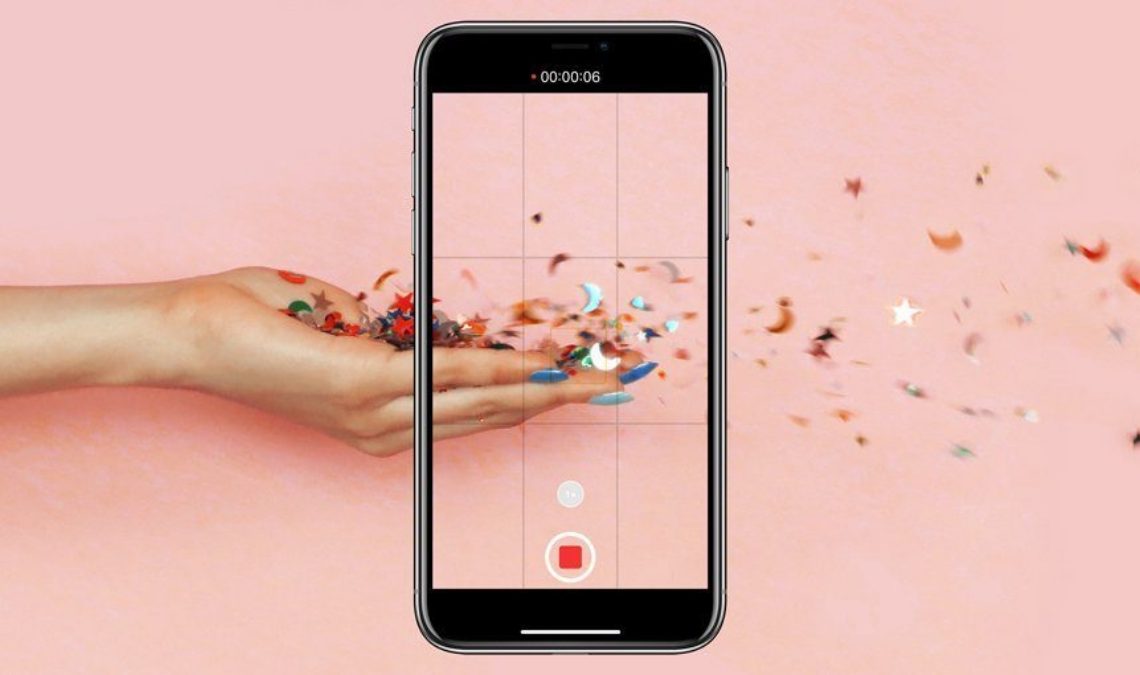 Video marketing has been greatly assistive for big and small businesses alike. Gone are the days when you had to spend big bucks on hiring a gigantic team to promote your business and its products/services. With the advancement in technology, you can reach out to your potential clients in a few clicks. Nowadays, every enterprise actively engages with its clientele on social media. Videos are a great way of engaging with your potential clients on social media. If you have not started creating and posting video content on social media yet, here is a comprehensive list of reasons as to why you should be using video in your social media:
List of 7 reasons to use video in your social media:
1.  Videos Grab and Retain Attention
Even though you can easily grab a viewer's attention with a quirky image, that doesn't last long. On the contrary, videos also help you to retain that attention. Videos are assistive in invoking the emotions of the viewers. Once you evoke the emotions, the viewer will watch the video till the very end. This will not only help you in gaining traction but also help convert potential customers to real-time customers. Hence, incorporating videos in your social media handles is a great way of grabbing potential clients' attention.
2. The video-making process is hassle-free
As compared to the rest of the marketing techniques, video marketing is pretty simple. All you have to do to create visually appealing and effective videos is make use of a video maker. Moreover, there are plenty of ready-to-use templates for you to choose from. Therefore, no matter how clueless you are about video making, you can still create impactful videos. Hence, video marketing makes for one of the easiest marketing techniques that there is.
3. Videos help in building trust
Tutorials, demo videos, and explanatory videos help in building trust. When you create videos to educate your viewers, your viewers see you as more than just a profit-making business or individual. By teaching something new to your audiences, you establish yourself as a concerned brand. While you can impart the same information through text, not everybody may have the time or energy for the same. Conversational videos will help them in understanding the concept better and quicker. Therefore, by using videos on your social media, you can win your clients' trust.
4. Videos fetch more traction
Statistically, a video post on Twitter is bound to grab six times more retweets than a picture post. Similarly, reels on Instagram are bound to receive more views and shares as compared to regular posts. Creating shareable content is of utmost importance while using social media. Since videos are bound to gain more traction on practically all social media platforms, it is a must-try.
5. Use videos to establish yourself as an updated individual/business
Even though video marketing has existed for the longest time ever, it has garnered a lot of attention in recent times. Keeping up with the latest trends is the key to having a successful journey. Since videos are the new 'it' thing, individuals and businesses need to create and post video content. By indulging in the creation and posting of video content, you show your clients that you are adept at using modern technology, and therefore, your products/services are also modern and updated. You can easily use a video makerto create videos that look high-tech and pro.
6. Videos attract mobile users
In the current day and age, almost everybody owns a smartphone, irrespective of age and economic background. Therefore, targeting mobile users should be the top-most priority for any business. Social media platforms such as Snapchat, WhatsApp, and Instagram are more accessible through phones than PCs or laptops. Even the YouTube content is more watched on phones than on any other device. Therefore, creating short videos that can be easily watched on the go is a great way of reaching out to your potential clientele.
7. Videos have great conversion rates
Statistically, videos amp up the conversion rates by 80%. It is highly advisable to not just use videos on your social media handles but to also use them on your landing page. By incorporating video content on your social media platforms, you convert a potential client into real-time consumers quickly. For creating videos that have a great conversion rate, use a friendly and eye-catching thumbnail. This will urge the viewer to watch your video. Add relevant content in the due course of your video to create an impactful video that will in turn, positively impact your conversion rate.
How to get started?
Once a person realises the importance of posting video content on social media, the next question that pops up is: How to get started? Start by installing a good video maker. Good video makers can seal the deal for you. If you are a novice, go for video makers that offer facilities such as tutorials, ready-to-use templates, and easy transitions. Secondly, to increment your reach through the videos, you must incorporate suitable elements. Keep a tab on the trends and try incorporating more of them in your videos. Use trending and relevant hashtags. Also, conduct live sessions and have a Q&A on your stories to connect to your audiences better. Lastly and most importantly, start your video posting journey as soon as possible.
Conclusion
Videos are a simple, time-saving, effective, and inexpensive medium to impress your potential clients. Therefore, videos should definitely be a key part of your social media content. Today, the demand for video content has increased manifold. Social media giants like Facebook, Instagram, and WhatsApp have altered their algorithms to cater to their users' demands. Therefore, if you want to be seen and liked more, you have to create content that the giants approve of. Hence, creating and posting video content for better reach, visibility, and converting watchers to customers is the need of the hour!