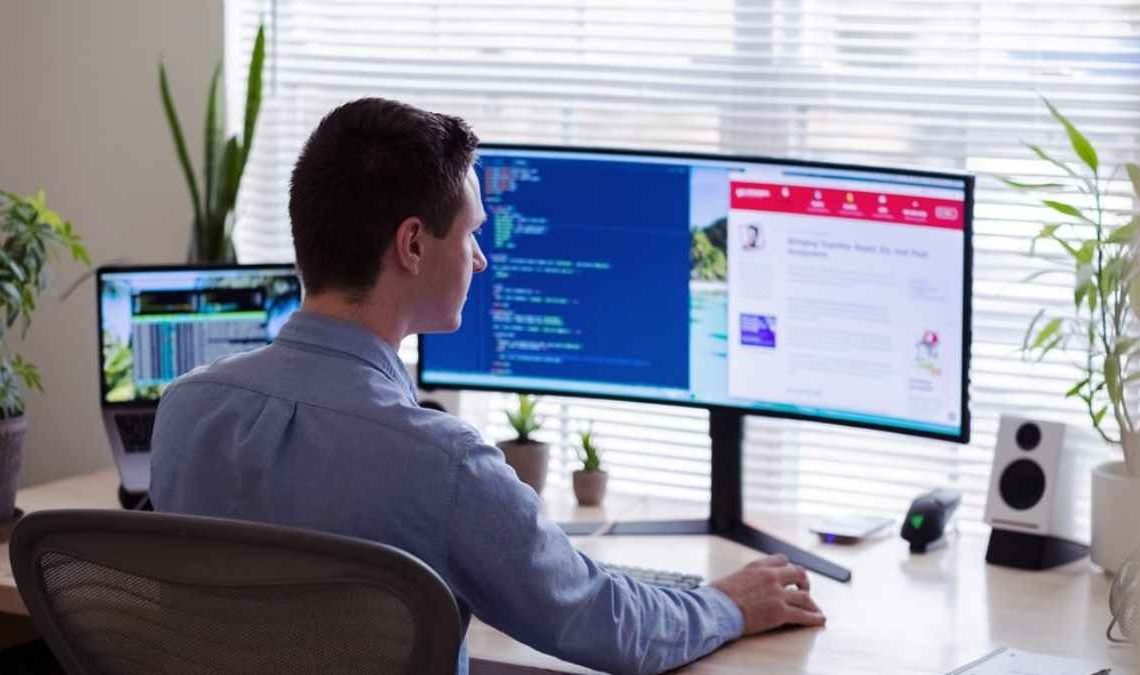 Having an in-house office with a large conference room, numerous offices in separate rooms for employees, a cafeteria and an office for the boss is the dream of many small companies. Unfortunately, today this solution is not always beneficial. The cost of renting premises, keeping it clean, electricity and water charges can be overwhelming and, as it turns out, completely unnecessary, because these days there is the possibility of using a virtual office. This unique service has fundamentally changed the way many businesses work and has helped them to become more financially stable by reducing costs. What exactly are virtual offices and are they really so efficient?
What is a virtual office?
Why do you need virtual office services?
What to look for when choosing a virtual office?
What do companies that are providing virtual office services offer?
Physical offices often will disappoint and prove unsuitable for small companies. What are virtual offices and how do they work? Let's try to find out more.
What is a Virtual Office?
A virtual office is a service that allows you to enjoy office services without having your own premises. Thus, in a nutshell, it is a form of outsourcing of services such as phone handling, mail pickup and much more. Using this solution allows, first of all, to reduce the cost of renting premises – a virtual office does not involve the fees that renting office premises required.
It may seem that having a virtual office brings with it one basic problem. Any company that wants to operate legally must have its own physical business address. For this reason, your business simply has to have some kind of premises, which may seem problematic in the case of virtual offices. Also, not everyone wants to register a business at their home address. Fortunately, a solution to this problem has been found. Many times virtual offices also offer a virtual address to which you can register your business.
Why do you need virtual office services?
Virtual offices, like virtual office in Warsaw ( Poland ) are the best solution for any entrepreneur who does not find it profitable to rent premises. They provide the opportunity to fully operate an office in a much cheaper and simpler way for small businesses.
This solution is primarily suitable for:
freelancers,
companies working remotely,
copywriters,
companies established by people living abroad, but who want a Polish address,
all kinds of entrepreneurs who do not need a physical office.
What to look for when choosing a virtual office?
If you already know that your company needs a virtual office, you should consider exactly what kind of offer you are looking for. Depending on the company you opt for, you can get very different offers. It's a good idea to read the contract carefully so you know what solutions and activities will be provided. What's more, it's a good idea to find out whether a visit to the premises of such a virtual office – for example, to pick up shipments – must be announced. In fact, the key is to read the offer carefully and determine your own needs and requirements. This will make it easier to reject those offers that do not contain the elements you are interested in or that are overloaded with unnecessary services.
What do companies that are providing virtual office services offer?
The offer of companies providing virtual offices can be very diverse. Thus, depending on your needs, you can tailor it to your preferences. However, it is worth noting that basic services tend to repeat themselves and are found in most virtual office offerings.
Usually in the offer of a virtual office you can find services such as:
telephone service,
email and fax service,
mail handling,
storage of company documentation,
accounting support and service,
legal and IT support,
possibility to rent physical rooms for business meetings,
extensive consulting services,
virtual address and company phone numbers, and much more.
It is worth noting that the proposals for virtual offices and the additional services they offer can be more or less complex. When choosing a specific offer, it is worth matching them exactly to your needs. In this case, more does not always mean better – sometimes it is more advantageous to bet on a smaller number of services at a lower price, deciding only on those that the company will actually need to function properly.
Having a virtual office is a beneficial and extremely convenient solution for anyone who does not need a large physical space. It is ideal for small businesses that want the best possible service at the lowest possible price. The chance to customize services and enjoy all the necessary amenities without having to take care of physical office space is a chance for any business, even a one-person one, to offer the best possible service to its clients. With a large selection of virtual offices, you can easily find the solution that works best for your situation. It's definitely worth taking advantage of this unique, advantageous solution and providing outsourced office services.