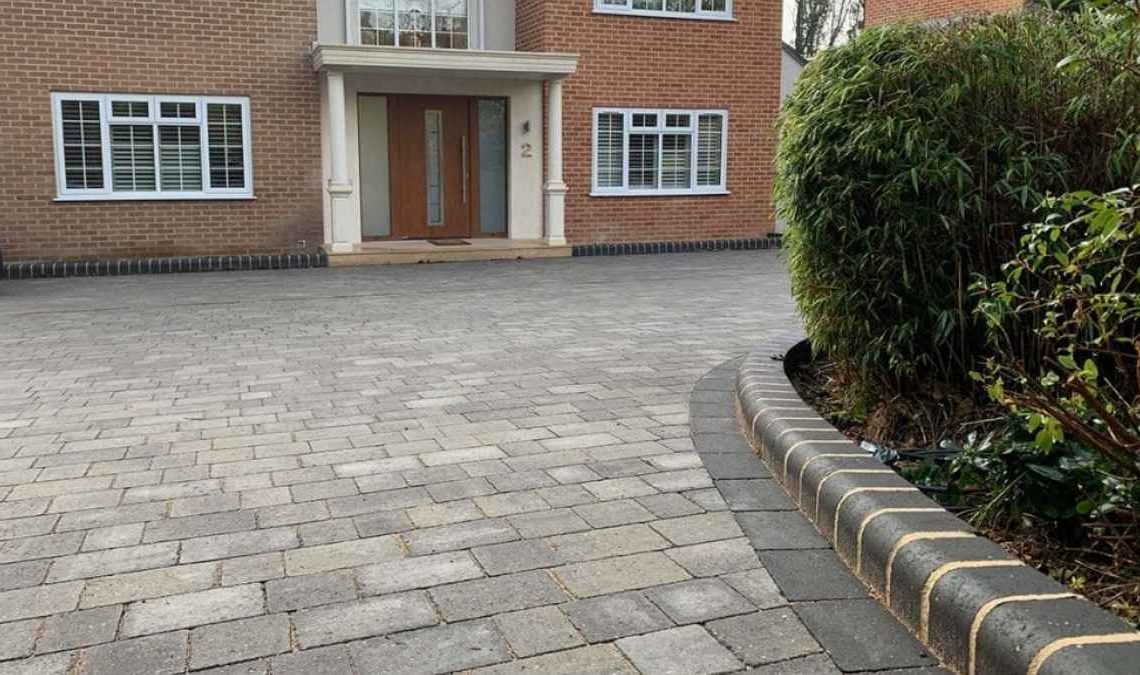 The driveway is one of the first things potential home buyers will see when they pull up to your house. If you don't have one, they might consider buying a different house. But if you do have a driveway, you can negotiate the selling price in your favour.
For many, a driveway is a must in the house. It not only helps them keep the car within the premises of the house but the driveway also adds to the lavishness of the entire process. In fact, it can create a good first impression and increase the value of your home. On the other hand, a well-paved driveway can add curb appeal to your home. You can ask for a higher selling price of your property if you have driveway paving.
Therefore, if you are in a dilemma about whether to build the driveway or not, think about the future. Do you want to sell the house in a few years? If you do, chances are that you can earn big bucks if you build the driveway.
Importance of paving a driveway
Here are just a few reasons why pavement is so important:
● A driveway provides a durable and weather-resistant surface that can withstand heavy traffic and the elements. This is important both for safety and aesthetic reasons. A cracked or damaged driveway can be unsightly and dangerous, whereas a smooth, level pavement can add curb appeal and make your home look more inviting.
● Building a new driveway will ensure that the front yard of your house looks beautiful. Over time, sun, rain, snow, and ice can damage asphalt and concrete driveways, leading to cracks, potholes, and other issues. Paving your driveway can prevent this type of damage and keep your driveway looking like new for years to come.
● In case you decide to sell your property, potential buyers will have a good first impression when they see a well-maintained driveway. This is especially true in competitive real estate markets where first impressions are critical. By paving your driveway, you can make sure that your home makes a positive impression on potential buyers.
Maintaining your driveway
Paving the driveway isn't the only way you can add value to your house. You also need to maintain it properly so that it lasts for years. Suppose you want to sell the house in a couple of years and you build the driveway now. With rain, storm, and other elements, there are chances that the driveway may deteriorate. Here are a few tips on how to make your home driveway look beautiful:
● Be sure to regularly sweep away any leaves or other debris. This will prevent stains and make it easier to spot any cracks or other damage.
● Power wash it every few months in order to remove any build-up of dirt and grime and give the driveway a fresh, clean appearance.
● If there are any cracks or other damaged areas, don't forget to repair them as soon as possible. This will prevent further damage and keep your driveway looking its best.
Building the driveway
Building a driveway may seem like a daunting task, but with careful planning and execution, it can be a relatively simple project. Once you finish, it will provide a stylish space to park your car. It will also add to the curb appeal of your property and you can get a higher selling price if you decide to sell your house. Here are the basic steps you'll need to take to build a driveway:
● Choose the location for your driveway. This is an important first step, as you'll need to make sure the location is level and has good drainage.
● Excavate the area to a depth of at least 8 inches. This will ensure that the base of your driveway is stable.
● Install a layer of gravel or crushed stone to provide a foundation for your driveway and help with drainage.
● Compact the gravel or crushed stone to create a solid base.
● Install a layer of asphalt or concrete. This is the surface layer of your driveway and will need to be smooth and level.
● Allow the asphalt or concrete to cure fully before using the driveway. This process can take several days or weeks, depending on the material used.
If you are not comfortable doing this job alone, talk to some of the driveway installation companies near you. Ask for free quotations and compare who provides the best service within your budget.
Paving driveways FAQs
Q: Which material to choose when building a driveway?
A: There are usually four materials that you can use to pave driveways: concrete, asphalt, gravel, and porcelain. Concrete is the most popular when it comes to making a durable and good-looking driveway. Asphalt is ideal if you don't want to spend a huge amount but need a long-lasting driveway. On the other hand, gravel is suitable for a rustic home. It is also quite inexpensive. Pavers include various natural stones and are quite expensive, but the visual appeal is excellent.
Q: How much added value should you expect after building the driveway?
A: Usually, building a driveway adds approximately 5% of your home's value. If your home's value is £100,000, you will be able to earn around £5,000 or more. It also depends on your negotiation power and the upkeep of the driveway.
Q: Will repairing the old driveway provide the same value as a new one?
A: This depends on the condition of the driveway. Sometimes, even old driveways look superb because homeowners pay attention to their maintenance. Therefore, the present condition of your driveway will come into play before you decide to sell your house. If it is in a dilapidated condition, don't expect to receive a huge price. On the other hand, if you repair it properly or build a new one, it will add to your home's value.
If you're thinking about adding a driveway to your property, be sure to consult with a professional contractor who can help you choose the right materials and design for your needs. With the help of a qualified contractor, you can have a new driveway that not only looks great but adds value to your home as well.