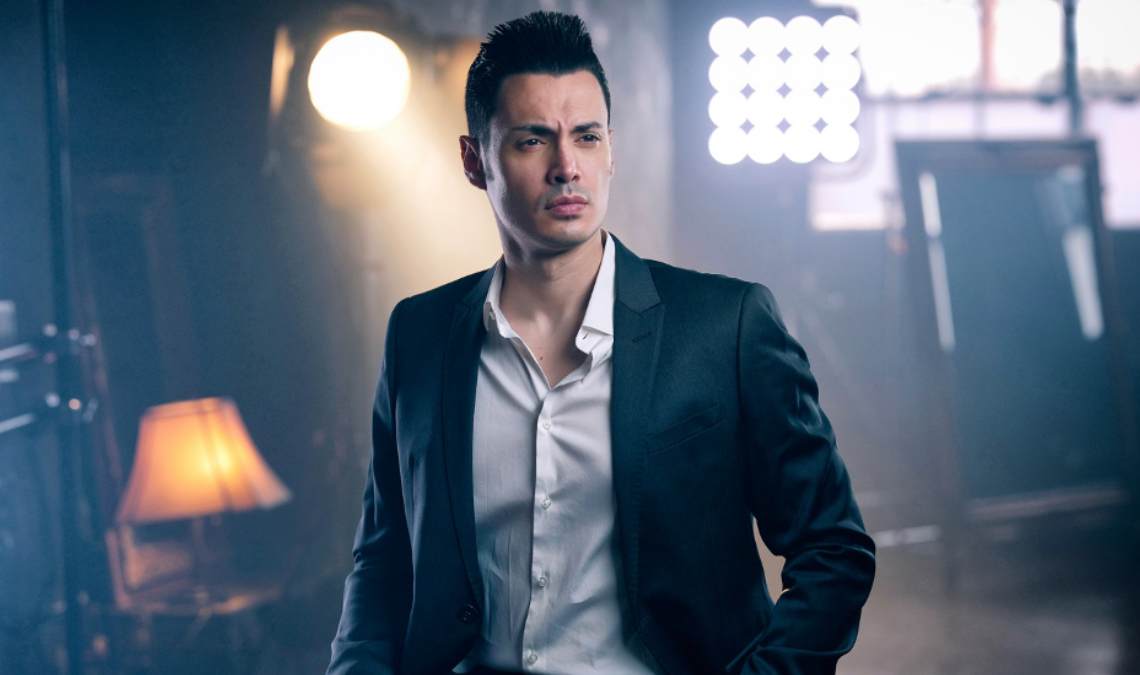 Meet Enzo Zelocchi: rising star in the entertainment industry and compassionate philanthropist.
With a unique blend of business and art, Zelocchi has already made an impact in the industry – with many calling him the next evolution of the Bezos-Musk world.
Zelocchi's passions go beyond the writer's room to bring light to those suffering from brutal human tragedies. His latest project, "No War," is a fictionalized take on the current war between Russia and Ukraine. The film shows how political policy and global powers can directly impact everyday people.
In addition to his work in film, Zelocchi is also the founder and CEO of A-Medicare, a federated platform that uses artificial intelligence, machine learning, and blockchain technology to revolutionize the entire worldwide healthcare ecosystem. A sort of Amazon for healthcare for everyday people that will also provide a more affordable healthcare system.
But what is it that makes him such a unique individual? A life of experience with people across different spectrums of life – and a desire to see each detail of a project made perfect – has helped this talent go beyond the camera and into the hearts of his viewers.
As an actor, writer, and producer, Zelocchi is a triple threat with a global perspective. His upbringing in multiple cultures has given him a unique understanding of people and storytelling that shines through in his work. From a small town in Italy to the bright lights of Hollywood, Zelocchi has always chased his dreams.
But it's not all creativity for this man of many talents. Zelocchi is also committed to philanthropic work. He understands that giving back is essential to making the world better – and he's dedicated to doing his part. And his passion for helping others is unparalleled. His inspirational success story proves that anything is possible with hard work and dedication. From humble beginnings to a stellar career, Enzo Zelocchi stands as a shining example of what can be achieved when you never give up on your dreams.
Zelocchi graduated with a degree in Accounting from a private international school in Rome and moved to Milan shortly afterward to pursue a specialty in marketing, media strategy, and public relations at the private university IULM.
Despite excelling in his coursework, he still felt that his true purpose was beyond his current realm of knowledge and experience. Hungering for more, he began modeling, became a scholar at the Theatre Center in Milan, learned the acclaimed Stanislavski method, and eventually made the leap to acting.
It was in Los Angeles that Zelocchi found his true calling-acting. He quickly rose through the ranks, appearing in several series and films before becoming one of the most sought-after actors for leading roles in Hollywood.
Zelocchi is a born innovator whose skills in the digital world have made him a pioneer in the entertainment industry. His education at IULM gave him the know-how to make headway in the digital sphere, and his early investments in cutting-edge technologies opened up new horizons.
He has amassed millions of online followers who look to him for unique takes on art, media, business, and more. Zelocchi understands social media's potential reach and influence, which is why he decided to star in his latest project – the modern thriller/drama "No War." This movie is a testimony to Enzo's unwavering commitment to pushing boundaries and creating meaningful, impactful works.
Today, Enzo Zelocchi is a multi-hyphenate success story – actor, director, writer, producer, and entrepreneur. Following his passion for the art of storytelling and knowledge of how to tell it through visual mediums, he has produced several successful films that have received critical acclaim and millions of views worldwide.
His latest project, "No War," is a powerful story that dives into current crises worldwide, exploring how ordinary people can make a difference in their communities – even when it feels like all hope is lost.
The Russian invasion of Ukraine, the Syrian civil war, and other current crises have made millions of people fear for their lives. As a result, filmmakers have begun to focus on turning stories about these events into thrilling motion pictures. With his release of "No War" (2022), Enzo Zelocchi has become one of these filmmakers.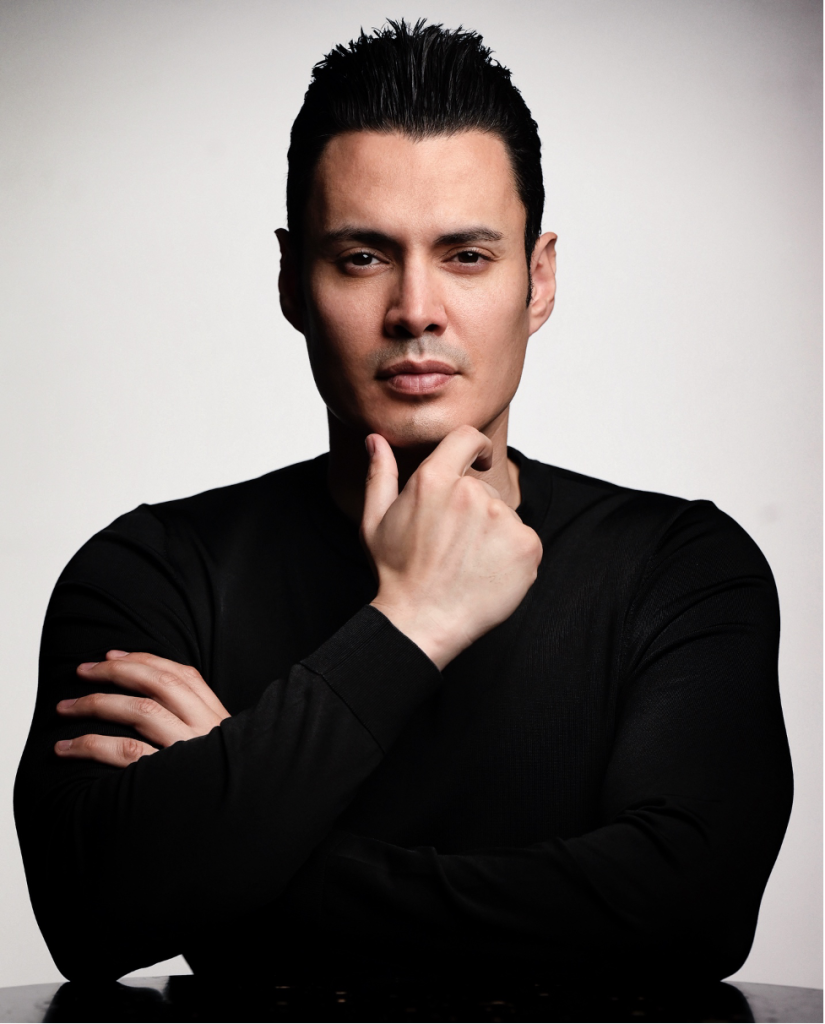 The story of "No War" centers around a CIA operative working in the war-torn cities of Ukraine on a mission to uncover Russian espionage and weapons of mass destruction.
Along the way, Zelocchi's character meets a young Ukrainian girl whose life is affected by the war. As the CIA operative attempts to navigate the balance between protecting life and preventing the spread of weapons, Zelocchi's character must learn to understand the culture and realities of those suffering from a war-torn country.
By blending both intense action and a powerful narrative, Zelocchi is able to bring humanity and understanding to these real-world conflicts in a way that no other filmmaker can. By writing and producing this powerful film, Zelocchi has showcased his prowess in both acting and production, showing that no topic is too dangerous or difficult to tackle.
"No War" is slated for a late 2023 release and seeks to bring attention to the continuing human tragedy of war-torn countries Click here to see the trailer and learn more about Enzo Zelocchi's ground-breaking film. To date, "No War" has won over 50 awards in Film Festivals across the globe.
Zelocchi continues to wow audiences as a multi-talented, innovative actor and producer. His ambition, drive, and passion for art have helped him excel in the entertainment industry – both onscreen and off. From his early days as a globetrotting business student to his passion for social justice and human potential, Zelocchi has proven himself to be someone to watch.
So what does the future hold for this talented actor and filmmaker? We expect to see more of his pioneering work as he pushes boundaries and creates meaningful, impactful stories. Zelocchi has many projects on his radar, including future roles and production projects as well as his ongoing philanthropic efforts. His other passion project – a solution to modern American Medicare known as "A-Medicare" – is already setting the stage for future success in an interconnected world.
His ability to blend his business knowledge and acting skills has enabled him to create a unique presence in the world of media, film, and entertainment – one that is sure to inspire millions around the world for many years to come. Keep a close eye on this rising star as he continues to make waves in the entertainment industry – you won't want to miss a single one of his formidable projects.
Enzo Zelocchi – "NO WAR" – Trailer

Enzo Zelocchi – Midnight in Paris
https://instagram.com/enzozelocchi
https://www.imdb.com/name/nm1738420/