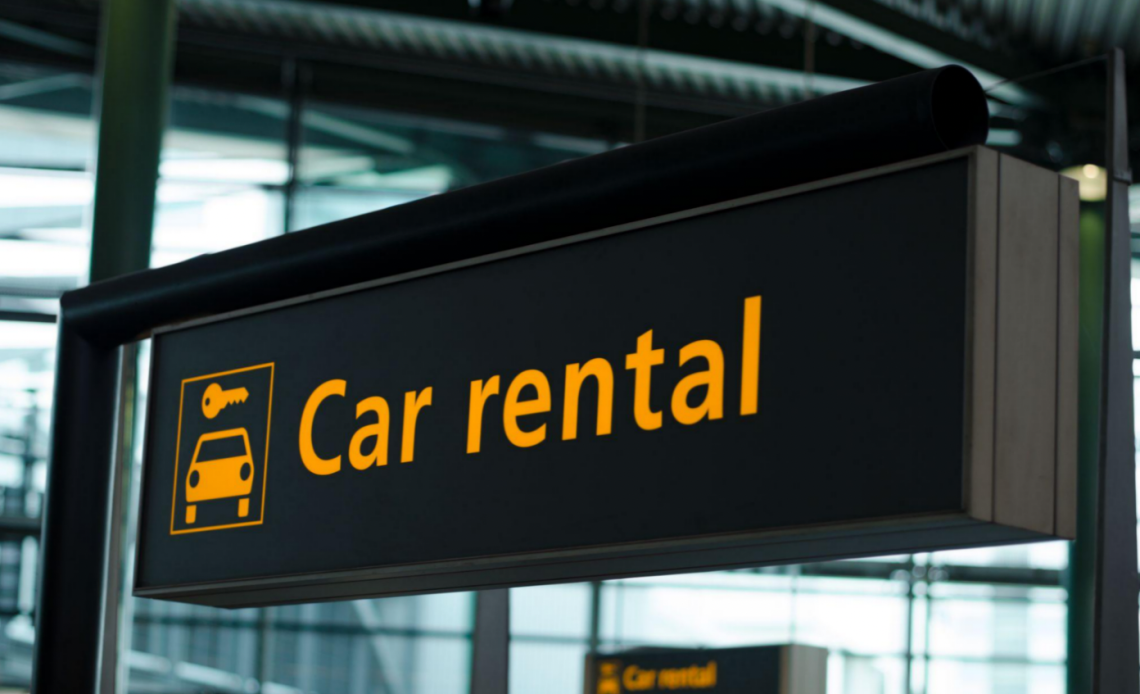 When traveling, it can be convenient to have access to a rental car. This guide aims to provide a comprehensive overview of car hire services available at the airport, from choosing the right car to returning it at the end of your trip. We'll cover everything from insurance and liability to tips and recommendations, so you can make an informed decision about renting a car from the airport.
Types of Car Hire Services:
There are a variety of car hire services available at the airport, including on-site rental companies and off-site providers that offer shuttle services. Some companies offer luxury or specialty vehicles, while others focus on budget-friendly options. It's important to consider your needs and budget when choosing a rental car.
On-site Rental Companies: These companies have offices located within the airport terminal and offer a convenient option for picking up and dropping off your rental car.
Off-site Providers: These companies are located off the airport property and offer shuttle services to and from the airport. They may offer lower prices but may also have more limited hours of operation.
Luxury/Specialty Vehicles: Some rental car companies offer high-end or specialty vehicles, such as sports cars or luxury SUVs.
Budget-Friendly Options: Other rental car companies focus on budget-friendly options, such as compact or economy cars.
Choosing the Right Car:
Choosing the right car for your trip can make all the difference in your overall experience. Consider the size of your group, the amount of luggage you'll be carrying, and the driving conditions you'll encounter.
Group Size: If you're traveling with a large group, consider renting a minivan or SUV to ensure everyone has enough space.
Luggage Capacity: Be sure to choose a car with enough trunk space for your luggage. If you'll be carrying large items, such as skis or golf clubs, make sure to check the car's dimensions and luggage capacity beforehand.
Driving Conditions: If you'll be driving in inclement weather or on rough terrain, consider renting a car with all-wheel drive or four-wheel drive.
Booking the Car:
Booking your rental car in advance can help ensure you get the best price and availability.
Comparison Websites: Use comparison websites like Kayak or Expedia to compare prices and options from different rental car companies.
Loyalty Programs: Consider signing up for a rental car company's loyalty program to access discounts and special offers.
Rental Car Insurance: Consider purchasing car rental insurance, either through the rental car company itself or using a 3rd party provider such as CarInsuRent, to protect yourself in case of accidents or damages.
When is the best time to book a hire car?
When it comes to booking a rental car, it's important to consider the time of year and your travel plans. According to experts, the best time to book a rental car is as early as possible, preferably six to twelve months in advance if you're traveling with a big group during peak season. This allows you to take advantage of lower prices before demand drives up the rates. However, if you're traveling during the off-season, you can book closer to the rental date and still find good deals. It's important to keep in mind that rental car rates are dynamic and can change according to demand, so booking as soon as possible is generally a good rule of thumb to follow.
Airport tax charges
Airport tax charges are fees that are charged to passengers when traveling by air, and these charges vary depending on the country and airport. According to Investopedia, the average airport tax charge in the United States is $40, while in the Netherlands, it is $44, in Australia, it is $55, and in Germany, it is $42. The International Air Transport Association (IATA) provides a comprehensive list of airport taxes and fees for more than 200 countries in a user-friendly format. In the United States, TSA fees are included in the airport tax charges, and these fees range from $5.60 per one-way up to $11.20 per round trip. The fees charged are typically used to fund airport operations, security, and maintenance, as well as other government services, such as agricultural quarantine and inspection services.
Collection and Return Procedures:
Knowing what to expect when collecting and returning your rental car can help make the process smoother and less stressful.
Collection: Make sure to bring your driver's license, credit card, and any necessary paperwork with you when collecting your rental car. Some rental car companies may also require a deposit.
Return: Follow the rental car company's guidelines for returning the car, including refueling the tank and returning the car on time. Airport drop-offs and refuelling your hire car are important aspects to consider when renting a car. Most car rental companies allow customers to drop off their rental car at the airport for an additional fee. The fee varies depending on the rental company and the airport. It is important to confirm the drop-off location and fee with the rental company before booking to avoid any surprises.
Refuelling: When it comes to refuelling your hire car, most car rental companies require customers to return the car with a full tank of gas. If the car is not returned with a full tank of gas, the rental company will charge a refuelling fee in addition to the cost of the missing gas. Some rental companies may offer a pre-paid fuel option where customers can pay for a full tank of gas at the time of rental and return the car with any amount of gas left in the tank.
It is important to carefully read the terms and conditions of the rental agreement to understand the refuelling policy of the rental company. Additionally, it is recommended to refuel the car at a gas station near the airport before returning the car to avoid any additional fees charged by the rental company.
Insurance and Liability:
Understanding your insurance coverage and liability when renting a car is important to protect yourself and avoid unexpected costs.
Rental Car Insurance: Consider purchasing rental car insurance to protect yourself in case of accidents or damages. This may be offered through the rental car company itself or through a 3rd party such as CarInsuRent.
Liability: Make sure to understand your liability in case of accidents or damages. Some rental car companies may hold you responsible for damages, even if they are not your fault.
Tips and Recommendations:
Finally, here are some tips and recommendations to help make your rental car experience as smooth and enjoyable as possible.
Plan Ahead: Book your rental car in advance to ensure availability and get the best price.
Read the Fine Print: Make sure to read and understand the rental car company's terms and conditions, including any fees or restrictions