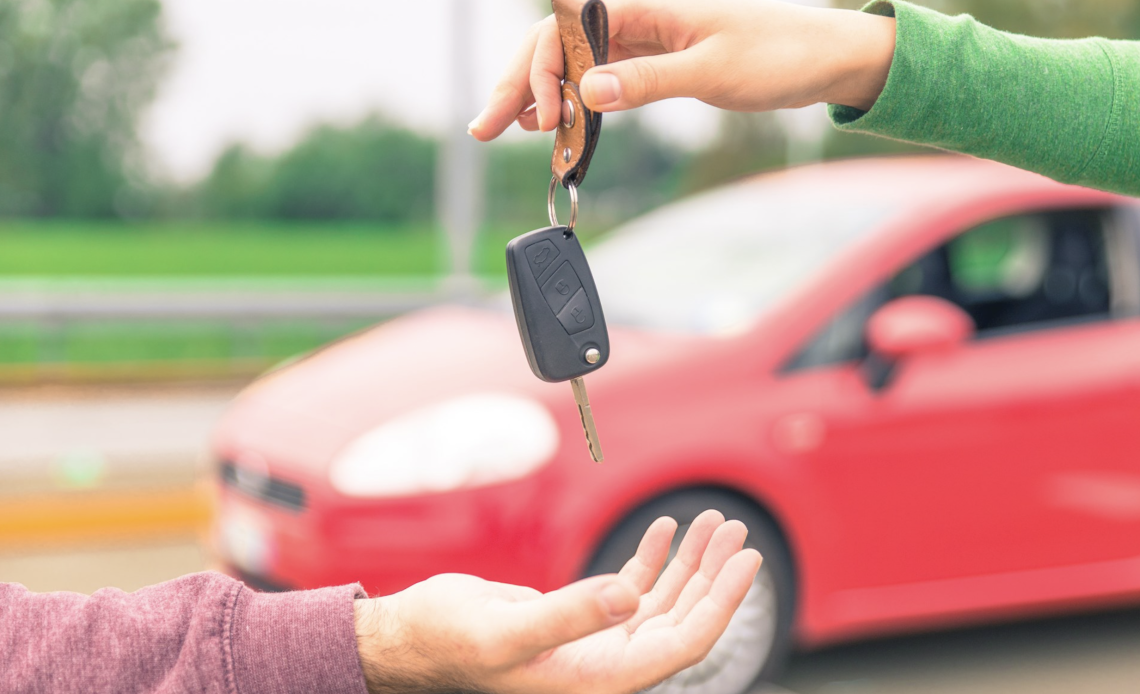 Many people find that there are times in life when their car needs to be sold. This can be because of starting a family and needing a larger vehicle with more seats or simply when the owner seeks to upgrade the vehicle to a newer model with modern features. It is recognized that selling a car can be a difficult and potentially lengthy process. Today, in 2023, the emerging cost of living crisis and high inflation levels in many countries mean that fewer people are prepared to buy secondhand vehicles. Put simply, many households cannot justify the financial outlay of buying a used car in the current financial circumstances. This can make selling a vehicle harder than ever for the current owner. However, by using the following four top tips, any person looking to sell their used car should be able to get a suitable price in a reasonably quick timeframe.
Research your car's value
The first stage of selling any vehicle should be to get a firm idea of its current value. Thankfully, this process is extremely easy to undertake, thanks to the availability of online car pricing information. There are websites out there that have thousands of new and used cars for sale on their pages, and it is simply a case of searching for a similar make, model, and year of production to the car that you currently own. You will then be presented with a significant number of similar vehicles, and you can use this information to understand what the average price of the car is. If your vehicle has lower mileage than the average for that year, you could consider charging a slightly higher-than-average price. Most buyers will pay more for a low mileage car that is mechanically sound as it will have had less wear and tear on its key components. Another option is to search online for dedicated car buying sites in the trade. On sites like this, you can get a valuation on your car in a matter of minutes after entering some key information on the vehicle. Bear in mind that these types of sites will tend to offer a lower valuation for your car and should be used to gauge the lower end of its resale value.
Selling privately or to the trade?
After getting a thorough and up-to-date estimation of your car's value, the next step is to decide if you want to sell the vehicle privately or to the motor trade. Each route has its own pros and cons. Selling your vehicle privately will often result in the potential to get a higher price for your vehicle. However, the car may take longer to sell, and you may have to let several people view and test drive it before an eventual buyer is found. Some potential buyers may also simply want to test drive your car (especially if it is a sports or prestige model) and are known as "tire kickers" in the trade. This can make the selling process frustrating. Trade buyers will give you a price that may be lower than most private buyers, but they will take the car on the day if everything is in order. You may also be able to haggle on the final price that they offer.
Consider vehicle shipping
If you decide to sell your car privately, it is possible that the buyer may request that it be shipped to their home address after the sale has been agreed. This is quite common if the buyer lives a significant distance away from you and has been assured that the car is in perfect mechanical condition (by supplying them with a recent MOT or service document). In these circumstances, it can be beneficial to search for a shipping firm that specializes in auto transport. Such companies can arrange to transport the vehicle from your home address to the buyer's location. This can often be a far more practical way to conclude the sale, especially if you do not have access to a second vehicle to travel back home in.
Thoroughly clean the car
It is vitally important to give your car a thorough clean before advertising it for sale. Put simply, a vehicle that is advertised online with pictures showing it to be dirty or unkempt inside will put many potential buyers off as they will assume it has not been looked after. Conversely, a car that is sparkling and clean inside and out portrays the vehicle in a very positive light and will entice prospective buyers to contact you. Clean the car thoroughly at a local car wash, or consider hiring a professional valeting service who will give it a thorough clean inside and out. Make sure there is no rubbish inside the car and that it is free of dust. After the car is spotlessly clean, be sure to take pictures of all sides of the vehicle, ideally in the daytime on a bright day. This will allow you to get the best possible pictures of your car.