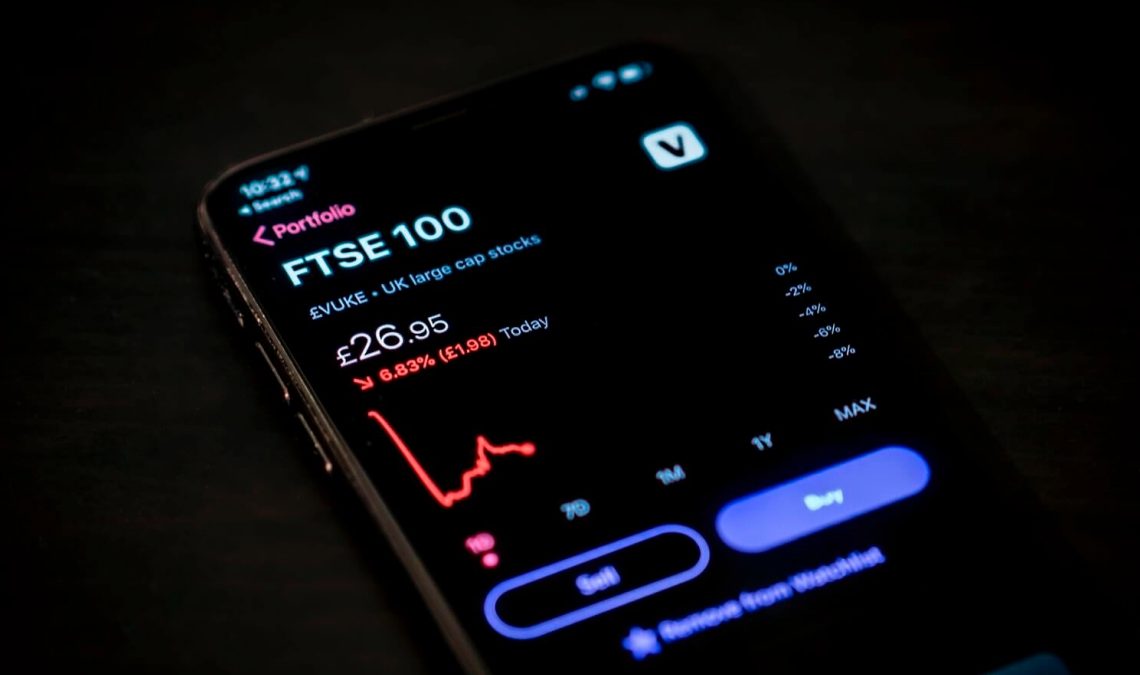 The fintech industry has seen tremendous growth in the last few years. New digital solutions are taking over legacy financial services every day. This transformation can be primarily attributed to the transparency and ease-of-use that fintech apps provide. People no longer need to visit financial institutions to get their work done as financial services are available right at their fingertips with these digitized solutions.
Getting the right fintech app development company to provide a customized software development solution for your business requirements is the only and the essential step you need to take. They can take care of the rest by picking up on your idea and turning it into a real-time application. But, doing this is not as easy as it sounds. Hence, we have prepared a list of the top fintech app development companies you can associate with as per your business requirements.
Top 10 Fintech App Development Companies 2022
GeekyAnts
Miquido
Netguru
S-Pro
UppLabs
Dataart
10Clouds
Diceus
STX Next
Capital Numbers
1. GeekyAnts- Research. Collaborate. Build
They target keeping the wealth of the world secure and available with digital advancements. With over 16 years of experience in providing digital solutions to global clients, GeekyAnts is one of the top fintech app development companies in 2022. Their portfolio includes building fintech solutions for industry giants such as Khatabook, Sprive, GetCapital, Sinam, and more.
Secure payment options, account management, ATMs and branch locator, and interactive chatbots for including a human touch in their systems have been some of the features appreciated by their clients. They are one of the most preferred fintech app development companies and will continue to be the same this year.
Find them at: www.GeekyAnts.com/
2. Miquido
Miquido is a full-service software development company founded in 2011 and headquartered in Poland. They offer end-to-end fintech app development services to clients across the globe. With more than ten years of experience, they have successfully delivered over 150 projects.
They have expertise in banking applications development, insurance app development, and financial app development. Their list of clients for fintech app development includes BNP Paribas, Aviva, Nextbank, PZU, Monetas, and more. At Miquido, they believe in building world-class digital fintech apps to help their clients foster business growth.
Find them at: ​​https://www.miquido.com/
3. Netguru
Netguru is a Polish custom fintech app development company founded in 2008. They believe in taking up challenges and developing revolutionary digital solutions for their clients. They provide agile product teams on-demand to serve global clients.
Netguru also specializes in providing digital banking tools development, financial process automation, online payments audit, etc. They believe in embracing the technology that reshapes the way financial institutions operate. Some of their top clients are AdviceTech, Solarisbank, CashCape, and Moondfare.
Find them at: https://www.netguru.com/
4. S-Pro
S-pro is a fintech software development expert building complex software solutions for enterprises and startups. They believe in providing top-notch services to accelerate banking and financial app development innovation. Their services begin right from the ideation phase, fintech mobile and web app development, and continue with product maintenance and support.
Their clients appreciate S-Pro's dedicated teams for their fintech specialization. Their outstanding ability to deliver projects on time and professional yet friendly communication has also been appreciated. Top clients in their list include Crypto Wallet, MeterQubes, and Refundmatic.
Find them at: https://s-pro.io/
5. UppLabs
UppLabs is a fintech software engineering studio based in Ukraine and USA. Founded in 2014, they have expertise in providing secure and compliant fintech, healthcare, and real estate software solutions. They have successfully provided AI-based fintech solutions, payment systems integration and optimization, custom IT solutions for financial institutions, and several other services.
UppLabs has deployed over 150 projects to clients worldwide and continue to grow each day. Recap Investing is one of their proud clients.
Find them at: https://upplabs.com/
6. Dataart
They are a global software engineering firm that takes a human approach to solve problems. They work across all areas of financial services and capital markets. Dataart's innovative approach has landed them in the top fintech app development companies globally. Their top fintech clients are Nasdaq, Bematech, and Monex Europe.
Find them at: https://www.dataart.com/en/
7. 10Clouds
They are a blockchain and fintech software development company comprising over 200 expert developers and designers. 10Clouds has built and designed over 100 apps for businesses worldwide. They hold exceptional expertise in creating fintech mobile apps and banking systems, providing accounts integration, wallet applications, enterprise financial software, and secure data sharing.
Their noteworthy clients include G-coin, Tink, Lite ID, Coinquista, Omise, Crescent, etc. 10Clouds holds an impressive record of 4.8 stars from 62 client reviews on Clutch.
Find them at: https://10clouds.com/
8. Diceus
Diceus is a custom software development company that specializes in fintech app development. They have offices in Ukraine, Denmark, Lithuania, and the USA. Their services include payments solutions, blockchain development, online web, mobile banking apps, etc.
For more than ten years, Diceus has provided best-in-class fintech app development services for clients. Diceus is known for maintaining high code quality and accurate time limits. Responsiveness, organizational skills, and professionalism are also top attributes that clients appreciate.
Find them at: https://diceus.com/
9. STX Next
They brand themselves as Europe's Python Powerhouse. Based in Poland and serving businesses for 16 years, they have a workforce of over 400 expert developers. Unlike other fintech app development companies, STX Next takes ownership of its projects and strives to achieve every goal diligently.
They have an extensive background in fintech app development and significant work in lending software development. Their clients include Vyze, Newable, Paze, Credit Rubric, etc.
Find them at: https://www.stxnext.com/
10. Capital Numbers
Capital Numbers is a global fintech app development company with more than eight years of experience in the industry. Their fintech solutions include centralized billing systems, e-wallets, micro-investments, digital lending, mobile payments, real-time transfers, etc. They employ advanced technology to build these solutions.
Find them at: https://www.capitalnumbers.com/
In Conclusion
The Fintech industry is changing rapidly, with advanced technology being introduced almost every day. Staying ahead of the competition requires more than just a good idea. With the right fintech app development company at your service, you can target achieving a high number of users for your financial services.
We hope this list helped you understand what makes a fintech app development company rank amongst the top. Selecting the one to help you address your business requirements can make all the difference and we hope this blog post will help you decide what you require for your business.