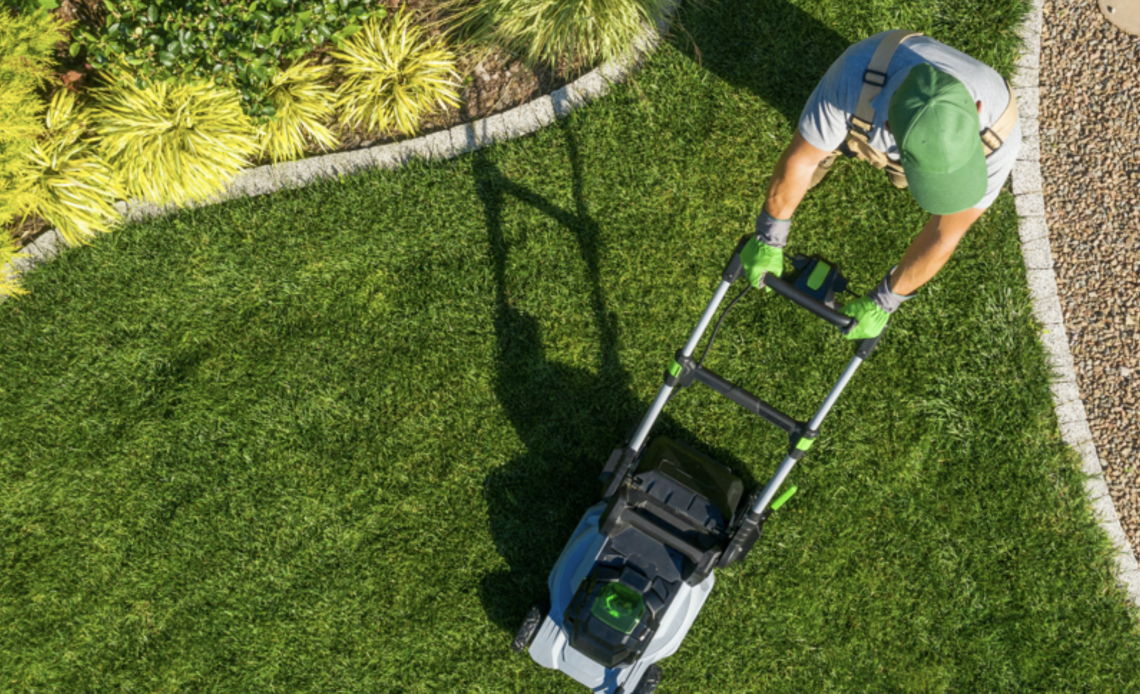 Running a landscaping business can be very rewarding. For starters, you can enjoy the freedom of being your own boss and working whenever you want to. Furthermore, you don't need a lot of training to conduct landscaping work. It is also worth noting that this type of business does not require you to handle too much office work. And, what's more? You get to enjoy a lot of fresh air and a good physical workout whenever you are out working on other people's lawns.
However, starting and running a successful landscaping business such as sandyfordlandscaping.ie does come with a number of challenges. As a business owner, you need to be disciplined, self-driven, and have sound entrepreneurial skills. If you want to offer impeccable landscaping services, you will also need to learn more about landscaping and sharpen your pruning, mowing, and trimming skills among others. Furthermore, you must be able to focus on your work, even on the finest of days, when the weather seems to be pushing you to the golf course, lake or beach!
You will need to be able to handle all the necessary equipment, including loading and unloading them from your work truck. Last but not least you must be able to put in the hard work marketing your business and handling all office-related duties if you intend to run the business on your own.
To help you realize your dream of owning a landscaping business, and with it, get the chance to make a serious amount of cash, here is a detailed guide on how to start a landscaping business.
Steps In Starting A Landscaping Business
1. Choose The Services You Want To Offer
Landscaping businesses offer a wide selection of services, including:
Landscaping design
Planting
Mulching
Installing sod
Foundation planting
Garden sculptures
Installing hardscaping features such as retaining walls, concrete, pavers, and water features among others
Driveways for vehicles
Ponds and patios , and many more
As a start-up, you are better suited to offering services that you are familiar with. When choosing the landscaping services to offer, it is recommended that you also consider what the competition is offering – and find a niche where possible. Do some research and find out what is in high demand; and before choosing specific services to offer, also consider their profit potential.
2. Choose A Business Type
When starting a landscaping business, you will need to choose a business structure. Here, you will have two main options, each one with specific pros and cons.
If you want to operate your business as the sole owner, you can choose to go with a Sole Proprietorship. This is by far the simplest business structure you can adopt. However, it also means that you will be personally responsible for all of the legal liabilities, debts, and taxes of the business.
Alternatively, you can go with a Limited Liability Company (LLC). This structure is a better option compared to the above as your personal and business assets and liabilities will be separated.
3. Get Licensed And Insured
The licenses and permits you need to operate a landscaping business vary from state to state – and in some cases depending on the type of services you intend to offer. As such, it is recommended that you reach out to your county clerk's office to find out the specific licenses and permits you need.
You will also need to insure your business against common risks. Even when not legally required, liability insurance is essential. It will cover you and your business against damage caused to a client's property. Even if you don't have employees, you should also think about getting workers' compensation insurance. It will protect you in case an employee is injured on the job. It can also cover you against legal and medical costs if you end up being sued.
Be sure to get the proper business license as well as an Employer Identification Number if you intend to be paying taxes for the business. You can consult a seasoned landscaper or attorney to find out more about the specific licenses you need to operate your new business.
4. Set Your Prices
You need to decide how much and how you will be paid for your services. Basically, you should factor in a few important cost items in your prices, including any markup, taxes, material costs, overheads, and your preferred hourly wage. Since it can be tricky to come up with the right price at this early juncture, consider finding out what the competition is changing and use it as a guide. You should also remember to factor in the level of your experience when setting a price.
Finally, you will need to decide how you will get paid. The best practice is to ask clients for a deposit that covers the cost of materials for the job, and collect the remaining sum when the job is done.
5. Get The Necessary Equipment
Get the landscaping equipment needed to provide the services you intend to offer. Common landscaping equipment includes wheelbarrows, rake, shovel, lawnmower, weedwhacker, fertilizing equipment, hoe, leaf blower, gardening gloves, buckets, lawn aerator, leaf blower, eye, and ear protection gear, hedge trimmer, clippers, and pruning shears, among others.
Remember that you also need a work vehicle to ferry all of the equipment to and from work sites. Given the high investment required to get all of this equipment, you can consider leasing or renting most of the items, before you start buying your own, as the business grows.
6. Look For Customers
At this point, you should be ready to serve your very first customer. As such, you will need to focus your efforts on landing customers. You can do this in a number of ways including for customers among your friends, family, past colleagues, and acquaintances among others. also, advertise if you offer other services such as paving or patios.
To get the word out about your new business at this early stage, you can also create a few Facebook posts or Tweets about it and the services you offer. You can also create posters, flyers, and business cards and hand them out to potential customers.
Conclusion
There are many advantages of starting a landscaping business. With the above tips in mind, you should be able to get your business off the ground. In addition to the above steps, it would be worthwhile for you to get suitable project management software (like Jobber), to help you organize your business as it grows and make it look professional in front of customers.