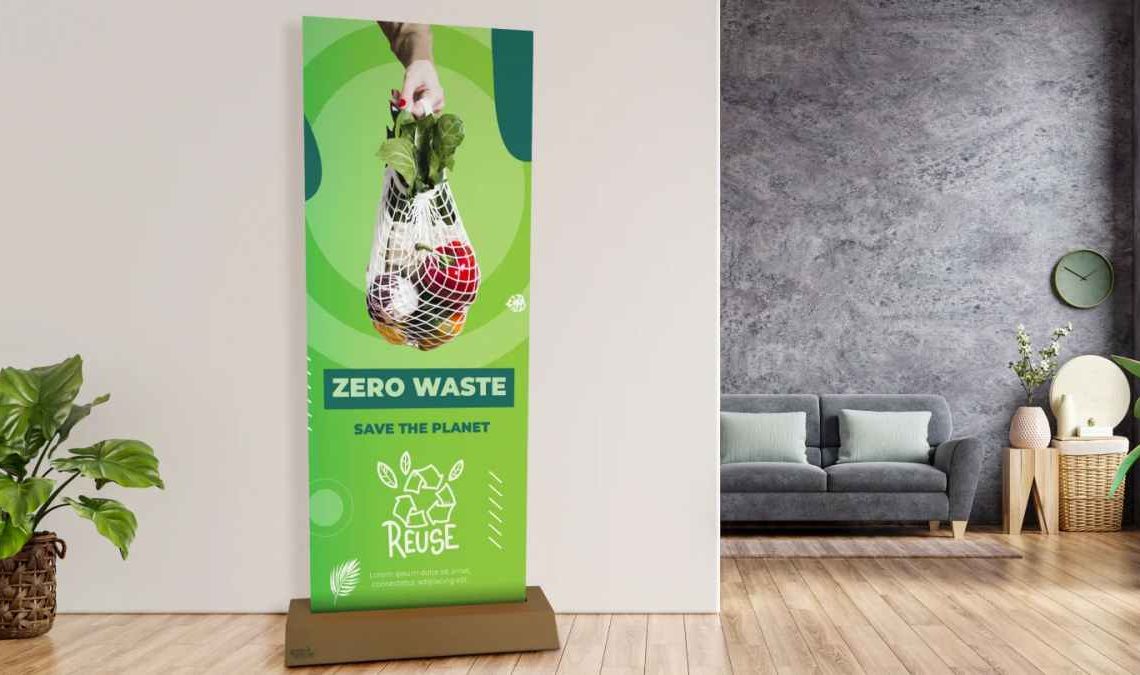 Roller banners and banner stands are an exhibitor's best friend. For style and purpose, roller banners are easy to use and can be used as a stand-alone item or as part of full exhibition bundle. Over the years, roller banners have been the main choice but with a change in mind set, eco-friendly printed displays have become a rival.
The most common type of roller banner is the standard printed stop light media, which rolls back into the cassette base and is very compact. The compact size and light weight design have meant roller banners are easy to travel with and can be set up in a matter of minutes.
Whilst still a popular choice now, we've noticed the increase in popularity with natural and eco-friendly banner stands. Not quite as quick to assemble, but the eco-friendly banner stands offer something other roller banner can't which is an ability to fully recycle and offer a sustainable exhibition display.
Due to the recyclable materials, eco-friendly banner stands will be provided in a flatpack design and requires some assembly. The banner components come supplied in their own cardboard box to keep each section in good condition for continued use. The eco-friendly banner stands have been designed for re-use, however, at the end of life can be recycled into any recycling bin.
What are the benefits of the roller banner?
Lightweight design
Quick assembly
Rolls away into the cassette base
Long term use
What are the benefits of the eco banner stands?
Made with sustainable materials
Recyclable and reusable
Lightweight
Includes little to no plastic
Which banner choice is best?
There's no right answer to this, as each requirement will favor a different design. Both options will professionally display your branding and look great as part of your exhibition stand. Consider the types of materials you'd like to use, longevity of the banner and also which style of banner will suit your business and branding.