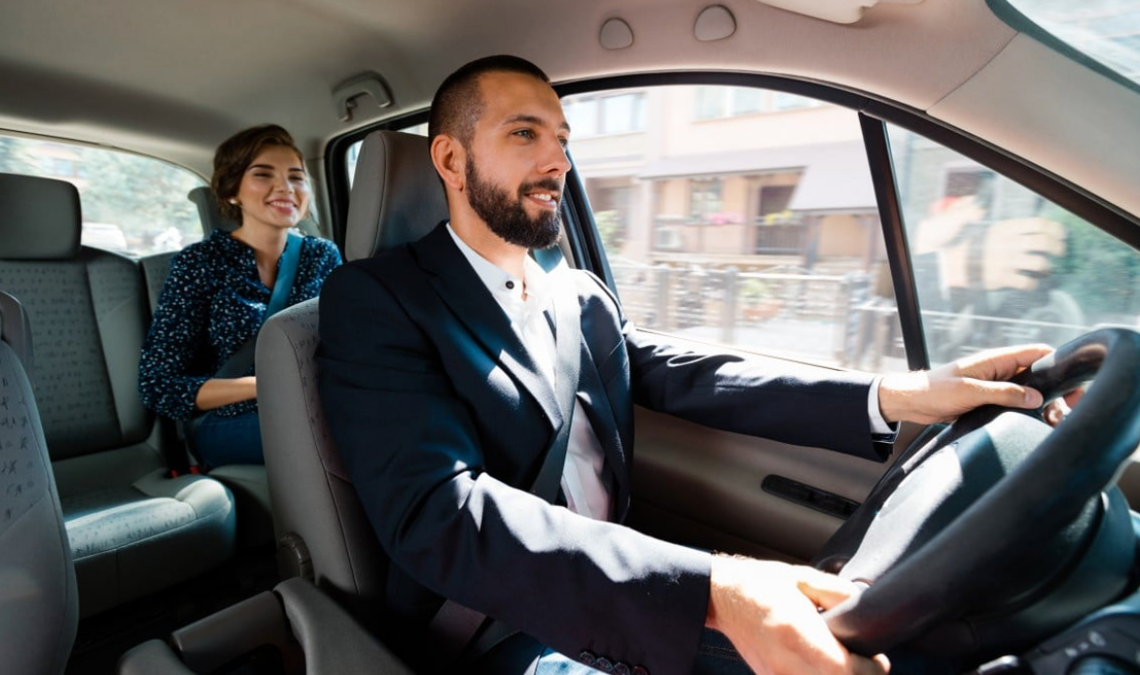 Launched a few years after Uber, Lyft has quickly grown to be one of the biggest players in the rideshare market. In 2021, Lyft had 18.7 million active users and generated $3.2 billion in revenue, attesting to its popularity. Lyft provides a simple transportation solution for residents of Los Angeles and visitors alike. When you download the Lyft app, you can quickly hail a ride and have a Lyft driver pick you up and take you to your intended destination at an affordable price.

While Lyft offers convenience and affordability, the company's drivers occasionally are involved in accidents. If you are injured while taking a Lyft, you might wonder about the insurance company with which you should file a claim. According to Steven M. Sweat, an attorney representing Lyft passengers, they might have multiple options for filing Lyft accident claims as discussed below.
Liability Determinations in Lyft Accidents
Following any accident, attorneys and insurance companies work to determine liability. This refers to the party or parties that contributed fault for an accident. In a Lyft accident, there could be more than one responsible party. Passengers can file claims with every responsible party's insurance company to recover maximal compensation for their losses. Each liable party will be responsible for its share of damages.
Potential Insurance Claims for Injured Lyft Passengers
Lyft accidents can be difficult because multiple parties might share liability. An attorney can help determine which company with which to file a claim or if claims should be filed with several. Here are a few scenarios to understand.
Lyft Driver at Fault
If your Lyft driver was at fault for the accident that injured you, you might file claims with both the Lyft driver's auto insurance company and Lyft's commercial liability insurance carrier. Lyft provides coverage for accidents based on the phase in which the driver is when operating the app. When a Lyft driver is transporting a passenger, they are in phase three, which provides the most robust coverage.

Phase three insurance for Lyft passengers provides up to $1 million in coverage for injuries and property losses. The company also provides up to $1 million in uninsured motorist/underinsured motorist (UM/UIM) coverage in phase three. All Lyft drivers are required to carry personal auto insurance. Lyft's coverage will kick in once the driver's insurance policy limits are reached. In this situation, you would file a claim with both the Lyft driver's auto insurance company and Lyft's commercial liability insurer.
Other Motorist at Fault
If the other motorist was at fault for the accident in which you were injured, you would file a claim with that motorist's insurance company. The at-fault driver's auto insurance will be responsible for paying for your losses up to the driver's policy limits. If the driver's policy limits are insufficient to cover your losses, you can also file a claim with Lyft under its UM/UIM coverage. Lyft's third-party liability coverage will then kick in to cover your losses up to its $1 million UM/UIM policy limit. The same is true if the at-fault motorist was uninsured. In that situation, you can file a claim with Lyft to cover your losses under its UM/UIM coverage.

Under Cal. Veh. Code § 16056, all motorists are required to carry auto insurance with at least the following minimum liability coverages:
$15,000 bodily injury for one person
$30,000 bodily injury for two or more people
$5,000 in property damage
These limits will be repealed as of Jan. 1, 2025. Beginning on that date, the minimum liability required in the state will increase to the following amounts:
$30,000 bodily injury for one person
$60,000 bodily injury for two or more people
$15,000 in property damage
If your injuries are serious, the motorist's insurance policy limits might be insufficient to pay for all of your losses. In that case, Lyft's UM/UIM coverage should kick in and cover your remaining losses of up to $1 million.
Both the Lyft Driver and the Other Motorist Share Fault
In some cases, both drivers will share fault for a Lyft accident. In that situation, you would file claims with both of the drivers' insurance policies to recover damages for their individual percentages of fault. If both policies are exhausted, you could then turn to Lyft's commercial liability coverage to pay for your losses up to the policy's $1 million limit.
A Defective Part Caused the Accident

If a defective part in either the Lyft driver's car or the other vehicle failed and caused the collision, you can file a claim against each party involved in the chain of distribution for that part. These parties might include the part's designer, manufacturer, distributor, and retailer. In this type of situation, your attorney might file product liability claims against each liable party while also analyzing the Lyft driver and the other motorist's liability.
Can You File a Lawsuit Directly Against Lyft?

While it's possible to file a lawsuit against Lyft following an accident, it is difficult to do so. Rideshare drivers for Lyft are classified as independent contractors instead of employees. While employers are vicariously liable for their employees' negligence, they do not have vicarious liability for the actions of independent contractors.

The reason why employers are vicariously liable for their employees' actions while they are working is that employers derive financial benefits from the work their employees perform. Because of this, employers are generally held liable when their employees negligently cause injuries while they are working. However, independent contractors are not considered to be employees and instead work for themselves. Since Lyft's drivers are classified as independent contractors, it is difficult to hold Lyft liable for their negligent conduct.

Lyft could be directly liable if it contracts with a driver that the company knows or should have known was incompetent. For example, if Lyft contracts with a driver who has a history of drunk driving offenses, you might be able to pursue a claim against Lyft for negligent hiring and retention. Lyft performs background checks on people who apply to drive for the company, but mistakes sometimes happen.

While California previously attempted to change the classification of Lyft drivers from independent contractors to employees, the effort received significant pushback. As a result, drivers for Lyft remain classified as independent contractors, making a direct claim against Lyft unlikely except in rare circumstances.
What if You Weren't Wearing a Seatbelt?
If you weren't wearing a seatbelt when your Lyft accident happened, your damages award might be reduced. The insurance companies will likely claim that your injuries were caused by your failure to wear a seatbelt or that they wouldn't have been as severe if you had been belted. In that situation, your attorney will carefully review the evidence and work with experts to determine whether your lack of a seatbelt contributed to your injuries and to what extent to counter these types of arguments.
Potential Damages in a Lyft Accident
If you were injured as a passenger while riding in a Lyft, you might be able to pursue compensation by filing claims with the responsible parties. The damages that might be available will depend on the extent and nature of your injuries and other case-specific factors. Some examples of the types of damages that you might recover include the following:
Past and future anticipated medical costs to treat your injuries
Monetary losses stemming from your accident and consequent injuries, both present and future
Previous and future physical therapy, rehabilitation costs, and medical expenses
Aching anguish and torment
Emotional distress damages
Disfigurement/scarring
Disability
Loss of consortium

Punitive damages might be recoverable in rare cases. However, these damages are generally only available in cases involving intentional or reckless acts. If punitive damages are awarded, they are paid in addition to your compensatory damages.
What to Do Following a Lyft Crash
If you are involved in a Lyft accident while riding as a passenger, you should take several steps to protect your rights and interests. Make sure to do the following things:
Assess yourself for injuries.
Get the names and contact information for both the Lyft driver and the other involved motorist.
Take pictures of the insurance cards and driver's licenses of both drivers.
Call 911 to report the accident and request the police.
If you can, take pictures of the damage to both cars and their positions to each other.
Seek medical attention immediately.
Contact an experienced Lyft accident attorney.
Being injured in a Lyft accident can be overwhelming and confusing. By taking appropriate steps immediately following your collision, you might help to preserve your right to recover full compensation for all of your losses. Since there might be multiple insurance companies involved, it might be a good idea to speak to an injury attorney to protect yourself.