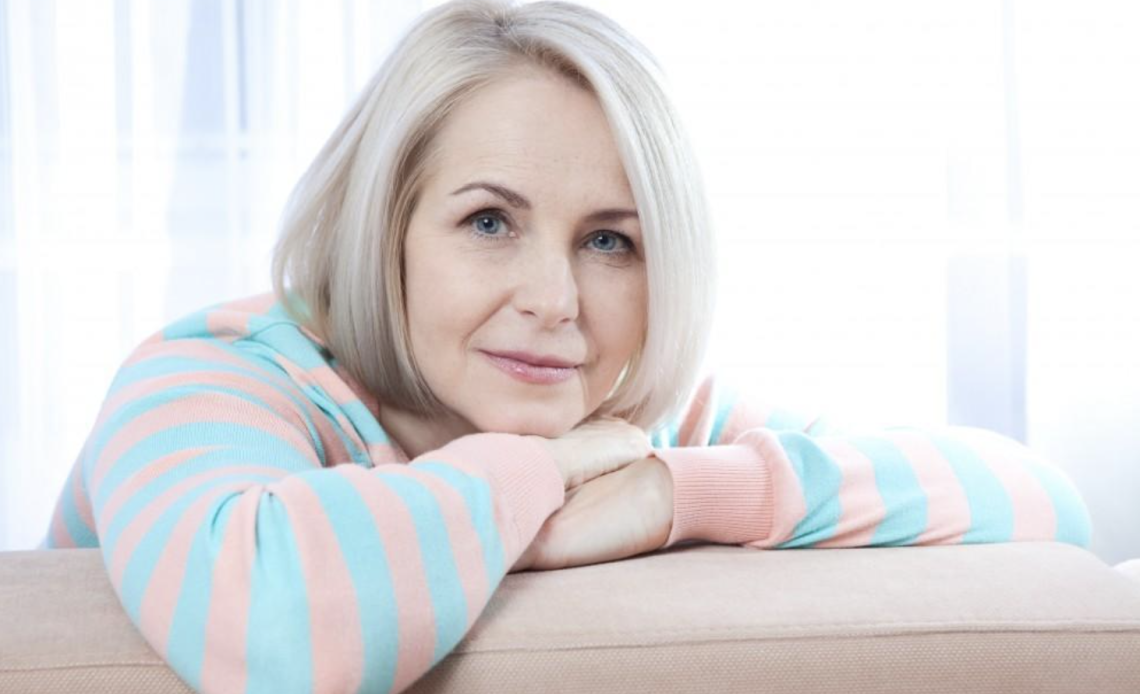 Menopause, the natural transition every woman goes through, often ignites a whirlwind of physical and emotional changes. Although most recognized by symptoms such as hot flashes and mood swings, this biological milestone affects much more, including skin health. So what exactly is menopause?
This is a phase in a woman's life when her menstrual cycles cease, marking the end of her reproductive years. It usually occurs between the ages of 45 and 55 and is confirmed when a woman has not had a period for 12 consecutive months. However, menopausal symptoms can start years before this point, during the perimenopause stage.
Understanding the Role of Hormones in Skin Health
A woman's skin health is closely tied to the delicate balance of hormones within her body. Estrogen and progesterone, in particular, are key hormones that significantly influence skin health. Estrogen helps stimulate the production of crucial components like collagen, elastin, and hyaluronic acid, which contribute to the overall health and youthful appearance of the skin. On the other hand, progesterone supports skin elasticity and aids in the regeneration of new skin cells. Maintaining a harmonious interplay between these hormones is essential for achieving and maintaining healthy, vibrant skin.
Skin Changes During Menopause
During the menopause stage, our skin undergoes a lot of changes. Let's discuss each one:
Skin Dryness – As menopause approaches, estrogen levels decline, resulting in decreased collagen and hyaluronic acid production. This reduction is largely responsible for the dryness many menopausal women experience. As skin loses its ability to retain moisture, it often becomes parched and prone to itching and flaking.
Loss of Skin Elasticity – Similarly, the depletion of estrogen and progesterone affects the skin's elasticity. Without these hormones, skin struggles to bounce back and often starts to sag. This loss of firmness is a common characteristic of menopausal skin.
Increased Susceptibility to Damage – Hormonal changes during menopause also thin the skin, making it more vulnerable to environmental damage. This thinness can exacerbate the appearance of wrinkles and make skin more prone to bruising and tearing.
Recognizing Skin Changes During Menopause
Awareness is crucial when navigating menopausal skin changes. Look out for symptoms such as increased dryness, rough texture, and decreased elasticity. You might also notice more pronounced wrinkles or a dull complexion. Regular self-examination of the skin can be a powerful tool. Consider investing in a good magnifying mirror and examine your skin in natural light. Look for any changes in texture, color, or elasticity.
Managing Skin Changes During Menopause
Skincare Routines
An effective skincare routine can help address these changes. One crucial step in your hormonal skincare strategy should be the use of an anti-aging serum. The best anti-aging serum for menopausal skin will be rich in antioxidants, vitamins, and hydrating ingredients. In addition to serum, an anti-aging moisturizer should be a staple in your regimen. These products can help replenish lost moisture and combat the dryness often associated with menopause.
Lifestyle Modifications
Lifestyle choices have a significant impact on skin health. Adopting a balanced diet that includes antioxidants, vitamins, and essential fatty acids can nourish the skin from within, promoting a healthy and vibrant complexion. Regular exercise contributes to improved blood circulation, which helps deliver vital nutrients and oxygen to the skin cells, further enhancing its overall health and appearance. Embracing these lifestyle practices, one can support and maintain optimal skin health.
Dietary Changes
In addition to lifestyle choices, incorporating specific foods into your diet can be advantageous for skin health. Including phytoestrogen-rich foods like soy and flaxseed can help balance hormones, potentially benefiting hormonal acne. Furthermore, consuming adequate amounts of omega-3 fatty acids can support skin health by preserving the skin's natural oil barrier, which aids in moisture retention and maintaining a healthy complexion.
Cosmetic Procedures and Treatments
For individuals seeking additional solutions, there are a range of cosmetic procedures and treatments available to address the specific skin changes that occur during menopause. Options such as laser treatments and fillers can provide noticeable improvements in skin tone, texture, and elasticity. However, it is crucial to consider that these procedures come with their own potential benefits and drawbacks. Consulting with a qualified healthcare provider or dermatologist is essential to discuss individual goals, assess suitability, and obtain personalized recommendations before making any decisions regarding cosmetic procedures.
The Importance of Holistic Well-being
Holistic skincare extends beyond topical treatments and includes a comprehensive approach that considers the interplay between physical health, mental well-being, and skin health. Particularly during menopause, stress management becomes crucial as high stress levels can trigger inflammation and worsen skin issues. Engaging in regular stress-reducing activities such as yoga, meditation, or simple breathing exercises not only promotes mental health but also has a positive impact on the skin. By addressing both the external and internal factors, individuals can achieve a more holistic approach to skincare during menopause.
Regular Dermatological Check-ups
Regular check-ups with a dermatologist are essential for proactive skin health management. These visits can help monitor skin changes, detect potential issues early, and guide you in choosing suitable anti-aging skincare products or treatments.
It's high time we encouraged more societal conversations around menopause. This natural transition affects a significant aspect of women's overall health, including skin. Addressing menopause shouldn't be taboo. By openly discussing its impacts, we can empower each other with knowledge, support, and shared experiences.
Understanding menopause and its effects on skin health is a vital part of navigating this transition. It's not about clinging to youth but embracing change with awareness and care. As you traverse this journey, remember that professional advice is invaluable, and every woman's experience is unique. So here's to celebrating menopause, to the wisdom it brings, and to the beauty of our ever-evolving skin.