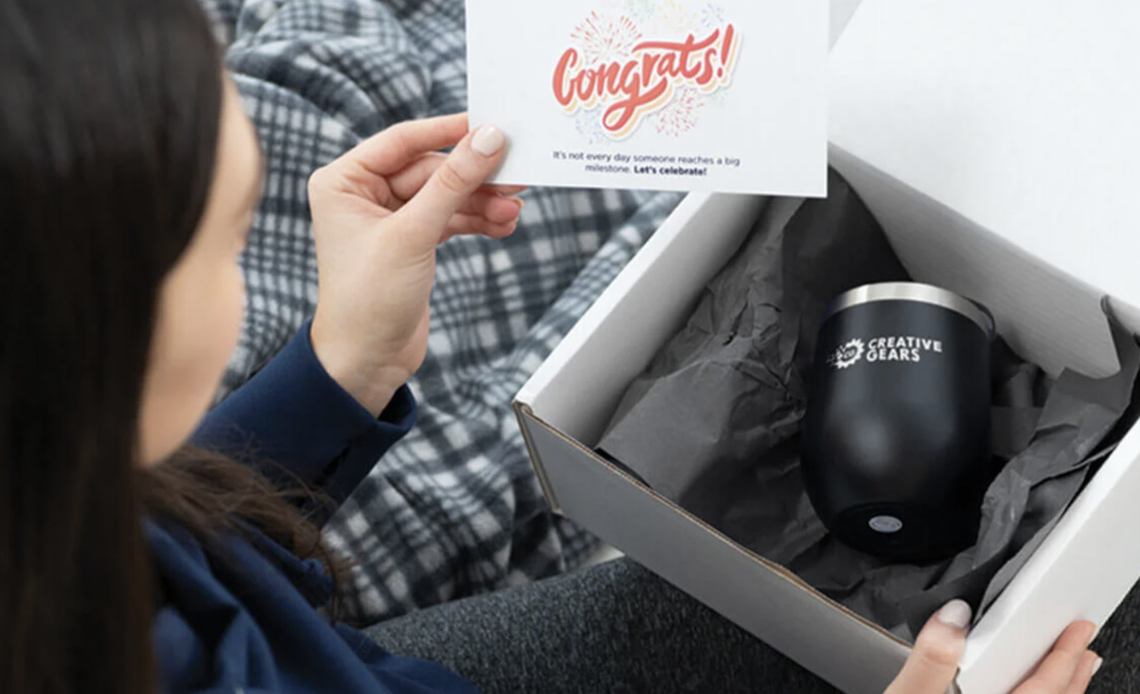 Gifts can help in building employee morale and motivation. When employees feel appreciated, they are more likely to be engaged in their work and to put forth their best effort. Furthermore, gifts can create a sense of camaraderie and team spirit. There are some great online staff gift stores such as LC Gifts where you can find everything you need. If you are planning to surprise your employees, then the following are some of the gifts that you can consider:
1. Succulent gift box
If you're looking for a thoughtful, affordable gift for your coworkers, consider succulents. These hardy plants are relatively easy to care for, and they add a touch of greenery to any desk or office. Best of all, succulents come in a wide range of shapes and sizes, so you can find one that suits your budget and the space available for your employees on their desks.
2. Desktop vacuum
A desktop vacuum is a practical gift that comes in handy for quick cleanups. It's a way to show you care about your employees' well-being by helping them maintain a tidy workspace. Moreover, desktop vacuums are an affordable way to show your appreciation without breaking the bank. It's a unique gift that will make your employees smile and feel appreciated.
3. Heated blanket
A heated blanket is a great staff gift for a number of reasons. First, it can keep employees warm during the colder months. This can boost morale and increase productivity. Additionally, a heated blanket can relieve muscle pain and tension. This can be a welcome relief for employees who spend long hours at their desks or in front of a computer screen. It is also a relatively inexpensive gift, so you will not have to spend thousands.
4. Dry fruits basket
Dried fruit baskets make excellent staff gifts, especially if you are buying gifts for a large group of people. They are healthy and nutritious and can boost employee energy levels. Moreover, they are easy to store and transport, so you can always have a few on hand for last-minute gifts. Whether you are looking for a low-cost way to show your appreciation for your employees or simply want to give them something that is healthy and delicious, a dried fruit basket is an excellent choice.
5. Shoulder bag
A shoulder bag is another practical gift because it can be used for carrying work supplies, a laptop, or even groceries. Make sure you choose a stylish bag that can help to accessorize any outfit. Since a shoulder bag is comfortable to wear, thanks to the padded straps, your staff will find it easy to carry it to and from the office.
6. Smart mug
A smart mug keeps your beverage at a constant temperature. It has a heating element in the base and a sensor that turns it off when the mug is empty. The advantage of a smart mug over a regular mug is that you can set it to the exact temperature you like, so your coffee or tea will never be too hot or too cold. A smart mug makes a great staff gift because it's both practical and thoughtful. Your employees will appreciate being able to enjoy their favorite beverages at the perfect temperature, and they'll also appreciate that you took the time to select a gift that's unique.
7. Pashmina scarf
Pashminas are extremely versatile and can be worn in a variety of ways, making them a perfect gift for both men and women. They are also incredibly warm and would be the perfect gifts for Christmas. While pashminas can be expensive, they are definitely worth the investment. With proper care, a pashmina can last for many years, making it a great staff gift that will be appreciated for years to come.
8. Screen cleaning kit
Whether your staff members are using their computers for work or for leisure, chances are they could use a good screen cleaning. A screen cleaning kit can be an inexpensive way to show that you care about your employees' well-being. By giving them a screen cleaning kit, you're helping them to take care of their vision and maintain healthy working habits. It's a thoughtful gift that shows you understand the unique needs of your staff. By giving them a screen cleaning kit, you're demonstrating that you value their time and appreciate their work.
9. Magnet toys
If you're looking for a fun and unique staff gift, consider magnet toys! Magnet toys are small magnetic sculptures that can be used to create all kinds of shapes and designs. They're perfect for desktops, whiteboards, or any other flat surface. Not only are they great for stress relief, but they're also a lot of fun to play with!
As you begin your search for the perfect gift for your team, take into account each individual's likes and interests. A little bit of thought and effort will go a long way in showing your team how much you appreciate their hard work throughout the year.