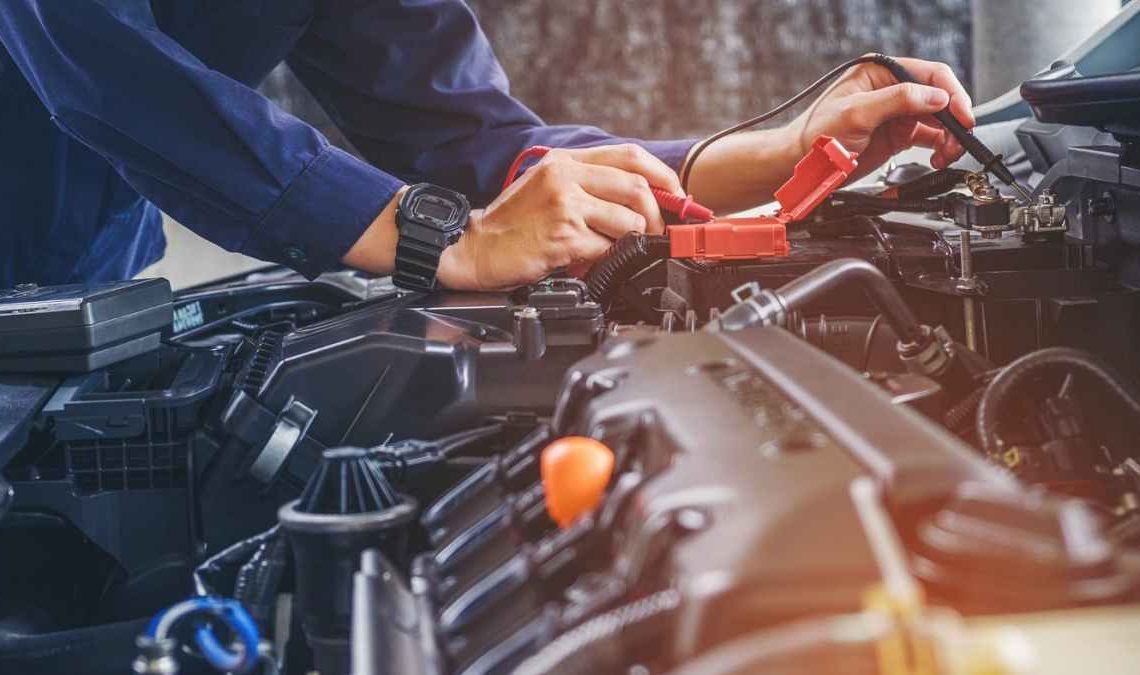 Cars have become an indispensable part of our lives, but with them come inevitable maintenance and repair needs. Gone are the days when the only solution was to drive or tow your car to the nearest garage. Today, an innovative service model, known as mobile car repair, has emerged as a reliable alternative. Here, we'll discuss the benefits of choosing mobile car repair services over conventional garages and offer insights for those considering this convenient option.
The Lure of Convenience
In today's fast-paced world, time is invaluable. How we maintain our cars shouldn't disrupt our schedules. Mobile car repair champions this by making convenience its top priority.
Bypassing the Waiting Game
Most of us have experienced the dreariness of waiting in a garage lounge, mindlessly flipping through old magazines while our cars are attended to. Mobile car body repairs offer a refreshing change. Rather than wasting precious hours, a mobile car technician comes to you, fixing your car on-the-spot, whether it's a simple oil change or more intricate work. This approach transforms what was once a tedious chore into a smooth, hassle-free experience.
Service Where You Choose
Beyond just time savings, there's an undeniable benefit in choosing the location for your car's service. Be it your driveway, workplace, or even a parking lot, car repair at home or any chosen spot has never been more accessible. Imagine a scenario where you've noticed a scratch on your car's paintwork. Instead of scheduling a visit to a garage, mobile car paint repair professionals can address the issue right at your home. It's all about bringing the service to the customer, making car maintenance fit seamlessly into one's routine.
The Economy Factor
The economics of car repairs is shifting, with an emphasis on value without compromise. Let's explore how mobile repair services can be easier on your wallet.
Trimming Overhead Costs
Physical garage spaces, with their rent, utilities, and other overheads, inadvertently increase the cost of services. Mobile car repair home service models operate without these hefty costs. By eliminating the need for a brick-and-mortar setup, these services often pass on the savings to customers. This means you're not just paying for the repair but also the operational costs of a conventional garage.
Honest and Clear Repairs
There's something to be said about watching a technician work on your car right before your eyes. It fosters a sense of transparency, making it less likely for customers to be charged for unnecessary additions. With a direct line of communication open, the mobile car technician can explain the repairs and their necessity, ensuring you're only paying for what's genuinely needed.
Tailored Car Care
A car isn't just a mode of transport—it's personal. Recognizing this, mobile repair services are curating experiences that align with individual needs and preferences.
Services Customized to Your Needs
Every car and its owner have a unique set of requirements. Mobile car repair services excel in offering bespoke solutions. Whether you require a quick tire change, a comprehensive mobile car paint repair, or just routine maintenance, these technicians evaluate and cater to the specific needs of your vehicle, ensuring optimal performance.
Building Trust One Car at a Time
Trust is paramount when it comes to car repairs. The intimate setup of mobile repairs, where technicians and customers interact directly, often builds stronger, more reliable relationships. Over time, this fosters loyalty, ensuring that your car is always in the hands of someone familiar with its history and quirks.
Flexibil ity Reigns Supreme
Life seldom follows a script, and our cars are no exception. Understanding this, mobile car services offer dynamic solutions that adjust to life's unpredictabilities.
Service on Your Clock
Conventional garages operate on set timings, which might not always align with your schedule. Mobile car repair services offer unparalleled flexibility. Need a late evening service or an early morning tune-up before a long drive? These services are designed to adapt to your timing, ensuring your car is road-ready when you need it.
Adapting to the Unexpected
Life is unpredictable, and so are car troubles. What do you do when you're running late for a meeting, and your car refuses to start? Or if you're on a holiday, and a dashboard warning light suddenly turns on? Mobile car repair at home or wherever you might be ensures you're never left stranded. Their ability to adapt to emergencies or sudden changes is a boon for today's busy lifestyle.
Choosing Your Mobile Repair
Navigating the realm of mobile car services can be daunting. Here, we'll arm you with insights to select a provider that ensures quality, trust, and value.
Credibility Matters – When considering mobile car body repairs or any related service, it's crucial to check for certifications and reviews. Reputable technicians will have necessary qualifications, and positive customer feedback can provide insights into their work quality and professionalism.
Seek Transparency – A trustworthy service provider will offer clear pricing details and comprehensive explanations of the services offered. Ensure you're provided with a cost breakdown before any work begins, safeguarding against unexpected bills.
Guarantees Speak Volumes – Always look for services that come with warranties or guarantees. It's a testament to their confidence in the quality of work and offers customers peace of mind.
The automotive repair landscape is evolving, and mobile car repair services are at the forefront of this change. They bring convenience, cost savings, personalized attention, and unmatched flexibility to the table. As car owners, it's essential to stay informed and open to these innovative solutions, ensuring that our beloved vehicles receive the best care possible, all while ensuring value for money.
The next time your car needs attention, remember you have choices – and sometimes, the best choice might just be a phone call away.